Key Sectors
One thing we know for sure, no two consumer products companies are the same. Different sectors encounter different problems. Our organization is structured to leverage our experience and training in order to solve your sector-specific needs.
Meet Our Consumer Product Experts
We're happy to connect you with our consumer products professionals who will help solve your problems.
Featured Clients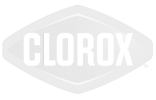 Consumer Products Insights
Interested in our Consumer Products Services?
Contact our team to learn how our industry experts can partner with your organization.
Contact Us