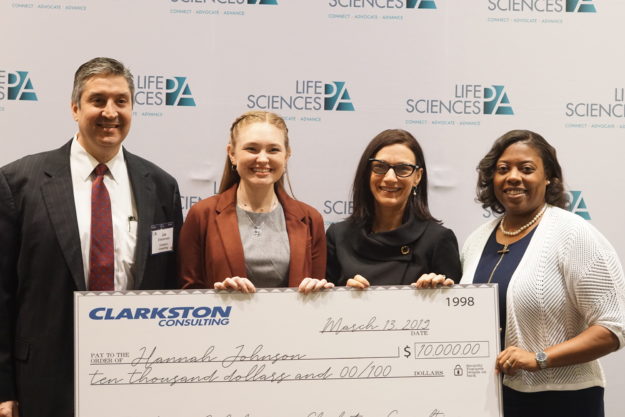 Clarkston Scholars Program
A Clarkston Scholar is a highly-driven student who excels in the classroom, has a focused interest and passion for the life sciences industry, and intends to enter the industry upon graduation.
***The 2020 Clarkston Scholars Application period has officially closed. Please check back in the fall for information regarding the 2021 application***
Each year, the Clarkston Scholars Program provides one sophomore attending a four-year college or university undergraduate program in Pennsylvania, majoring in a life sciences related field of study, a $10,000 scholarship award ($5,000 per year for junior and senior year). In addition, the Clarkston Scholar will receive exposure to the life sciences industry through mentoring with Clarkston Consulting and participation in Life Sciences Pennsylvania (LSPA) events over the course of the two-year scholarship award period.
Since the Clarkston Scholars Program began in 2011, seven students have been awarded the scholarship:
---