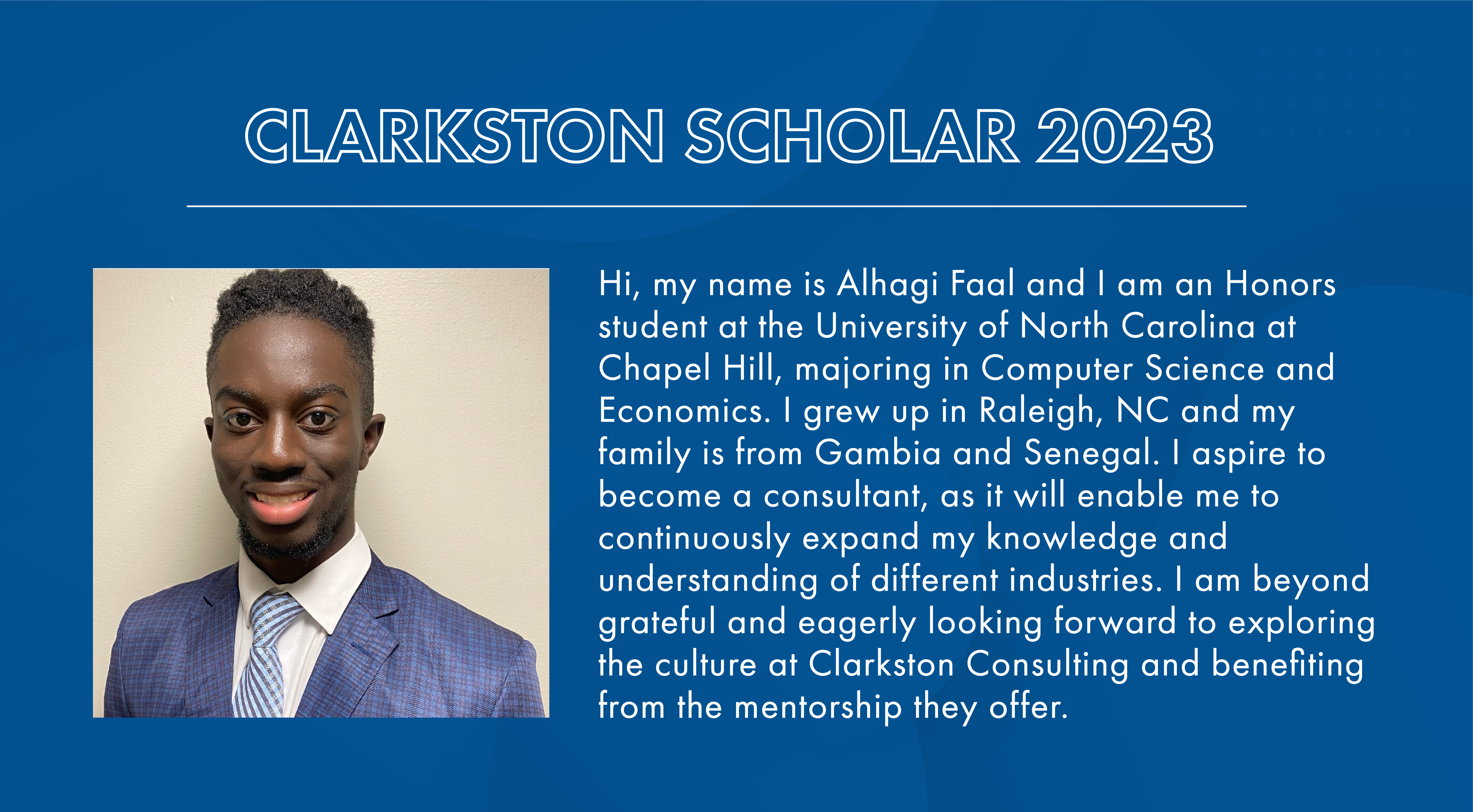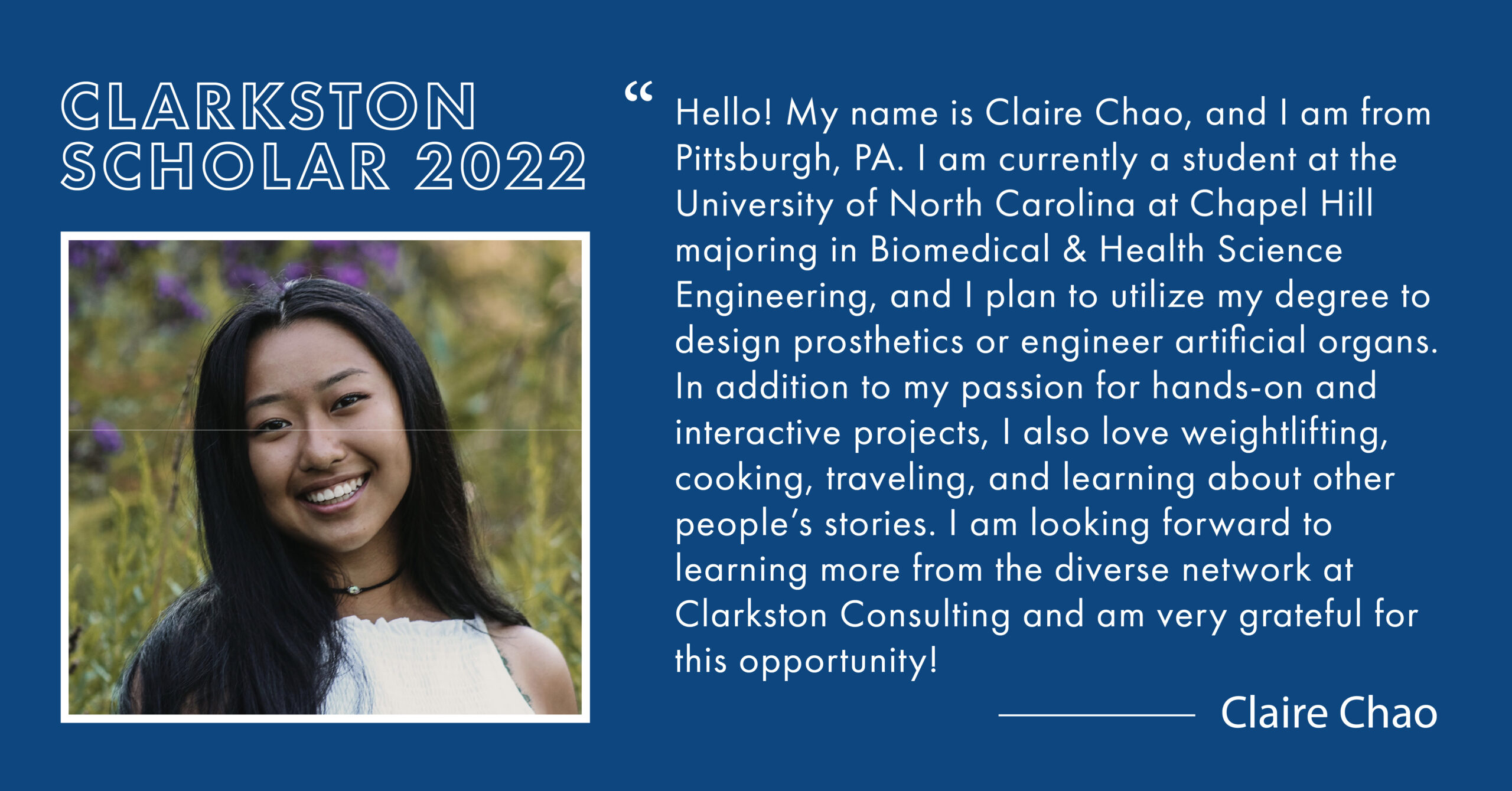 What Makes a Clarkston Scholar?
A Clarkston Scholar is a highly-driven, first-generation college student who excels in the classroom, has an interest in consulting or the industries Clarkston serves, and has demonstrated financial need. The Clarkston Scholars Program will provide one sophomore attending a four-year college/university undergraduate program at a qualifying school a $10,000 scholarship award ($5,000 per year for junior and senior year). The Clarkston Scholars Program is more than just a monetary award; it is designed to combine the financial rewards of a scholarship with the mentoring and networking opportunities available through our diverse steward and client network. The Clarkston Scholar will participate in a mentorship program with Clarkston stewards to gain exposure to the professional world and help refine their strengths and interests.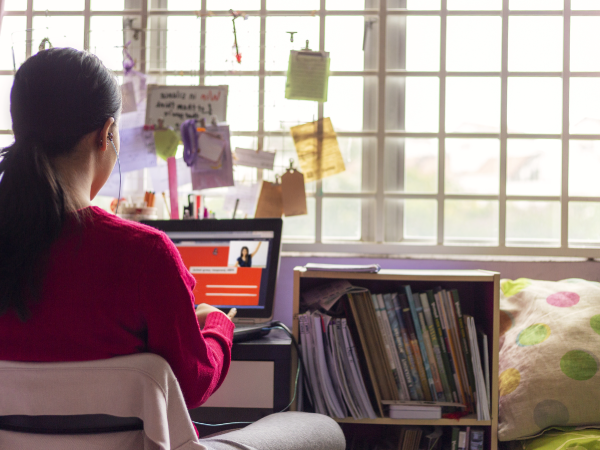 Application
The scholarship will only be awarded to a student who meets all scholarship requirements (see below). Applicants should be available to participate in an interview with a Clarkston Consulting representative as part of the finalist selection process.
The application for the 2022-2023 Clarkston Scholars Program is now closed. Check back in the fall of 2023 to learn more about our 2023-2024 application.
Eligbility Requirements
To be eligible for the Clarkston Scholars Program, each applicant/student must:
Be a college sophomore at an accredited institution
Be a 1st generation college student with financial need based on EFC number from FAFSA
Demonstrate interest in consulting and/or the consumer products, life sciences, or retail industries
Not be related to any current or former Clarkston Consulting employees
Be willing to participate in a mentorship program with representatives from Clarkston Consulting (1-2 hour per month commitment)
Additional Questions? We've got you covered.
Check out our Frequently Asked Questions document below. Still have questions? Email us at scholarship@clarkstonconsulting.com