Industry Challenges
Our pet products and pet food consulting team is prepared to help your company face some of today's most pressing challenges.
Increased Regulation
Pet food remains one of the most highly regulated products and must adhere to strict federal criteria regarding product names and ingredients.
eCommerce
A growing eCommerce market for pet food will challenge brick-and-mortar companies to establish an omnichannel presence to better meet the needs of consumers and remain competitive in a booming market.
Demand for Transparency
Pet owners want high-quality products for their pets and expect full ingredient transparency from companies.
Supply Chain
A surge in pet adoptions coupled with raw material and labor shortages make it difficult for pet products companies to keep their shelves stocked.
Market Growth
The pet products and food market continues to experience extreme growth, and with it, increased market competition.
Changing Consumer Preference
People view their pets as immediate parts of their family, driving consumers to seek out newer, more premium products and brands.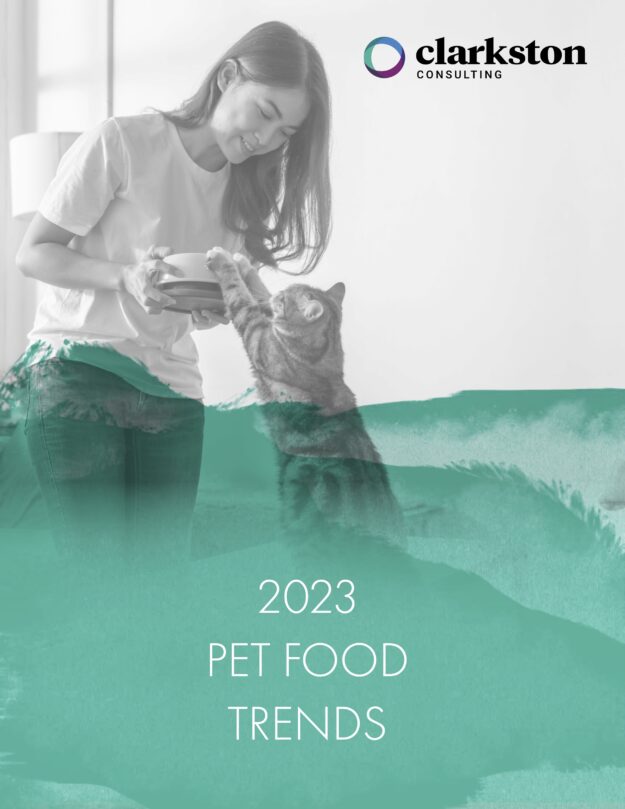 Pet Food Industry Trends
Read our annual trends report to stay up-to-date with where the pet food industry is headed.
Download the 2023 Report
Minimum Advertised Pricing (MAP) Assessment and Benchmarking for a Leading CPG Brand
The client is a global consumer products company with a leading presence in the pet food category. The business operates brands across both in-store and eCommerce channels, and is recognized as a market leader in the industry. The client partnered with Clarkston to assess and benchmark its Minimum Advertised Pricing strategy, policies, processes, and technologies.
Understanding of in/out-of-industry leading practices of MAP strategies, processes, and technologies
Accurately collect and analyze violations across retailers, brands, and SKUs
Organizational alignment to move toward the company's new MAP strategy
Download the Case Study
Pet Products and Pet Food Insights
Contact Clarkston To Learn More About Our Pet Products and Pet Food Consulting Practice
Contact Clarkston To Learn More About Our Pet Products and Pet Food Consulting Practice