Industry Challenges
Our luxury retail consultants are ready to help your company face some of today's most pressing challenges.
Building a Luxury Experience Online
Luxury retail has long focused on a personal, high-touch, exclusive experiences for shoppers. While executing this in-store is part of a luxury company's DNA, matching this haute experience  online is a new challenge for most luxury retailers.
Increased Competition from Low Price Premium Brands
Long-standing legacies of luxury retailers no longer gaurantee the same status as younger people are moving towards lower-priced premium brands. With lower barriers to entry, the rise in DTC brands has increased competition for luxury retailers, even those with long-storied histories.
Meeting Customer Omnichannel Needs
Customer expectations on the flexibility of the retailer have skyrocked in recent years, led by mass market retailers. Luxury retailers now need to figure out which omnichannel customer journeys to invest in, while still staying true to the brand.
Shift in Buying Habits for Younger Generations
Over 75% of millennials would choose to spend money on experiences over "things". Luxury retailers are challenged with marketing to these younger generations who are not willing to allocate as much of their budget to high-priced watches or apparel.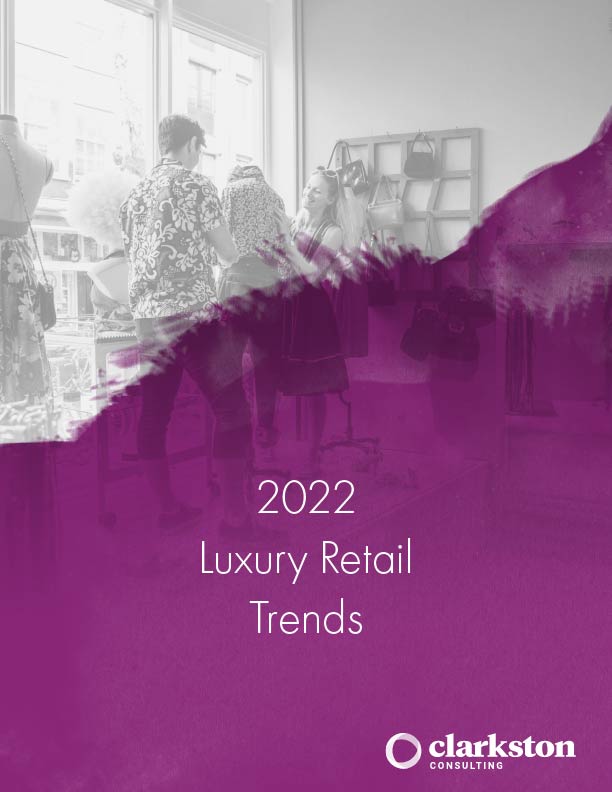 Luxury Retail Trends
Read our annual trends report to stay up-to-date with where the luxury retail industry is headed.
Download the 2022 Report
Contact Clarkston To Ask About Our Luxury Retail Consulting Practice
Contact Clarkston To Ask About Our Luxury Retail Consulting Practice