Industry Challenges
Our apparel and footwear consulting team is prepared to help your company face today's most pressing challenges.
Inventory Planning
Matching supply and demand has become more of a challenge as omnichannel functions increase the complexity of predicting where inventory should be to minimize time to customer.
Diverse Competition
DTC-native, subscription, and concierge fashion services continue to erode loyalty amongst traditional retailers.
Technology Modernization
Retail technology continues to move forward at a torrid pace, forcing investments in point-of-sale, omnichannel, merchandising and eCommerce platforms or risk being left behind.
Pricing Challenges
Pervasive discounting is eroding profits from even the most loyal customers.
Frictionless Associate Experiences
Contextualized field communications, efficient workforce scheduling, and maximization of staff productivity remain elusive for retailers struggling with aging technology infrastructure.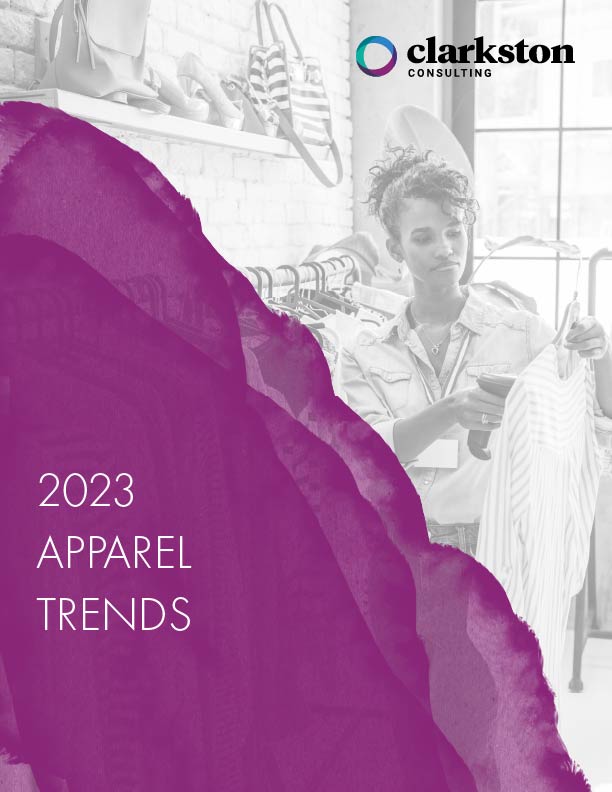 Apparel Industry Trends
Read our annual trends report to stay up-to-date with where the apparel industry is headed.
Download the 2023 Report
Featured Clients