Trade spend may be a bigger value driver than you think.
Spending trade dollars is easy. Planning, budgeting, and evaluating what you get for that spend is hard. Not 'rocket science' hard, but requiring thoughtful planning and execution among several people and systems. Once you have the basics in place, you can unlock a ton of value by getting the whole team – sales, marketing, finance, and executives – to examine and understand the analytics that will drive meaningful and optimized decisions and outcomes.
Solutions
Clarkston's expertise in trade promotions from strategy to execution has helped consumer products companies optimize their promotional spend and drive profitable sales growth.
By building a comprehensive trade strategy which aligns with your organizational goals, you can differentiate your products in the retail setting.
Trade Promotion Management Transformation Strategy
Trade Promotions Business Case Development
TPO Transformation Roadmap
Organizations can sustain positive effects with a comprehensive trade strategy which accounts for the impacts to people, processes, and policies.
Trade Business Process Redesign
Organizational Alignment
KPI and Reporting Capabilities
Having a reliable foundation in place with supporting trade systems and trade promotion management tools, enables trade spend transformation success.
Trade Promotion Technology Selection & Implementation
Trade Promotion Systems & Trade Promotion Management (TPM) Tools Optimization
Program and Project Management
Master Data Governance
Trade Promotion Training and Change Management
What Our Clients Say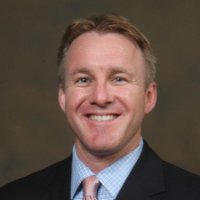 Chris Boever
EVP, Chief Customer Officer Pinnacle Foods
Clarkston clearly differentiates themselves by the trust they create and the value they deliver.
We have helped our clients find hundreds of thousands of dollars in unauthorized trade deductions by examining overall trade spend and deductions processes. For more information on how we can help your company, please contact our trade promotion management expert, Kyle McDonald.
CLARKSTON'S TPM TECHNOLOGY EXPERIENCE Contact Us
To learn more how our TPM consulting practice could support you.