The retail industry continues to weather storms the likes of which very few could have forecasted. The global pandemic has placed many retailers' store operations on pause and preparing for what things will look like for retail post COVID-19. But for most, the pause has created space to reflect and to reassess the pace of progress within the industry. Many are wondering, what will it look like for retail post COVID-19?
Not only has the environment grown chaotic, the pandemic has forced retailers to accelerate plans to transform and adapt. Consumer behaviors, while different, remain predictable. The retail 'equation' remains unchanged: putting the right products in the right places at the right time at the right price will result in success. Unfortunately, the course out of this storm will look drastically different for different retailers. Unlike other areas of life, the pandemic has not served as some great "equalizer". Smaller retailers are being tossed around, some outright capsizing, in the pandemic's wake. Meanwhile, many of the industry's giants are cutting through the choppy waters with relative ease.
As retailers look to chart their course out of the storm, it's important to understand how we got here. While hindsight is always 20/20, it's healthy to check the rearview to ensure you aren't blindsided in the future. In some sense, the writing has been on the wall for retail for a while. The landscape has been crowded. Too many retailers have been carrying too much inventory, an inventory comprised of far too many choices. Total square footage hasn't squared with total foot traffic in years. As the 'Merchant Prince' Mickey Drexler recently put it, "There's not enough 'special' out there." What's worse, many retailers entered this pandemic with very poor balance sheet positions. The accessibility of capital in recent years has made it easy for investors to make bold bets on retail. Most retailers have been solely focused on growth. This has come at the expense of an attention to substance. We can expect retail to be in a state of flux over the short-term, so let's look beyond that. What does 2025 hold for retail? Clarkston Retail Lead Sean Burke and Client Solutions Executive David Patterson discussed what the future holds for our favorite industry.
Re-imagined Experiences: Retail Post COVID-19
David:
The store experience for decades has taken into consideration factors of product characteristics, brand ethos, and consumer expectations. Looking ahead to the post-pandemic landscape, retailers will need to respond to a new pressure. Consumers will be visiting stores with greater purpose. Consumers will likely place less value on in-store entertainment. They will want their products efficiently and safely. Mind you, consumers aren't choosing these new behaviors. They are simply trying to safely find their new normal. Retailers have an opportunity to shape the next normal for their consumers. So, what might that look like? Approaches will likely be stratified by lux level—store fronts offering luxury products will continue to lure footfall by creating compelling experiences in stores. But, a word of caution—consumers may pass your window if online channels can equally communicate your products' differentiators. Those retailers offering essentials will benefit from investing in infrastructure that supports frictionless transactions. For a number of reasons, primarily that of hygiene, contactless payments will quickly become table stakes. Experimentation with self-service checkout will accelerate. Proofs of concept around fully automated checkout will become pervasive. New infrastructure will offer consumers greater autonomy throughout their visit, so luxury retailers looking to differentiate on engagement will need to find ways to make every interaction count. That said, investments in clienteling capabilities will soar with hopes to drive greater intimacy with loyal consumers.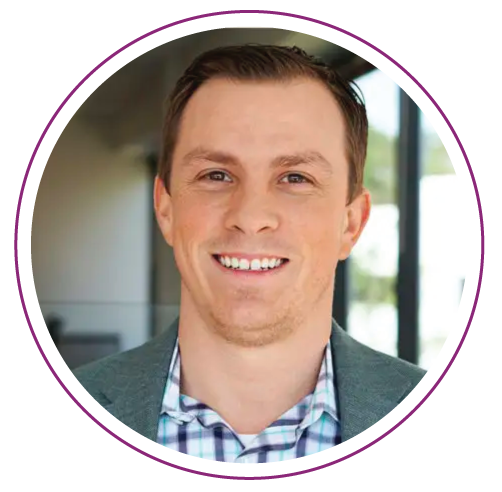 Sean:
Experience really is the key point in all of this, isn't it? I think you're right that it's going to depend on the retailer and where they fall in the discount/luxury spectrum. Every retailer needs to have a compelling reason to get a customer to visit their store. I expect services like buy online, pickup in store will be ubiquitous at this point since it's a guarantee you're going to walk out with what you wanted. To me it's really about offering a complementary digital/physical experience so that even if foot traffic does stay lower than 2019 levels, companies can still be effective. I'm not sold that it will though, I think a lot of that is dependent on whether a second wave of COVID-19 lands and what sort of impact it has. One thing I have no doubt of though is that innovation around the checkout process will continue to be a point of focus, both from a safety perspective but also just to continue to remove friction in the shopping experience.
Right-sized Store Formats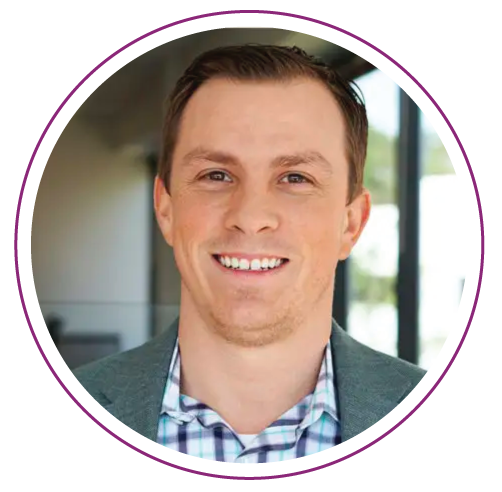 Sean:
I think my first prediction builds on yours, and it involves the increase in smaller store formats. Two drivers will lead to a significant increase of these stores in the next 5 years. First, we're going to see more direct-to-consumer brands experiment with physical retail. They already were starting to dabble, with recent studies saying they could be opening 850 stores by 2023, but I expect that more are going to take a serious look over the next year or two. Unfortunately, COVID-19 accelerated the exit of some legacy retailers and there's going to be some real estate up for the taking. These brands should be able to get a good deal, increase brand awareness by putting stores in select locations, and will be able to generate new experiences for their loyal customers that they couldn't with only an online presence. Secondly, I think we are going to see more stores experiment with smaller store formats, even if they are successful with their traditional layouts. Target is opening smaller stores to reach out to urban and college campus populations. It makes sense that others will experiment with this formula. It will put a premium on selecting the correct assortment given the lower square footage (hint: this will come back up in a later prediction), but if it gives them a broader reach it will help push back against "The Amazon Effect" in a major way.
David:
I agree that the retail landscape will move away from big box and favor smaller formats. I would also expect to see legacy retailers more heavily commit to the pop-up format. Pop-ups have been a great way to play up the hype of product launches and drive new product educations among consumers. Fulfillment of the product can always happen in digital channels, but the initial product interactions at launch could be well suited for a temporary space. The large retailers, particularly those with diverse brand portfolios, may make investments to make their stores multi-branded or "chameleon" in nature—whereby all in-store branding in stores can be switched to another brand in the portfolio overnight. Pivoting in concert with merchandising teams can offer retailers greater flexibility to make more efficient uses of their real estate investments. Naturally, these types of capabilities will rely on deep investments in store infrastructure like mobility and digital fixtures/signage.
Genuine Marketing
David:
Best-in-class marketing has always involved finding ways to understand the consumers and engage with them in unique and surprising ways. In a post-pandemic environment, it will be increasingly important to find authentic ways to build community and create these connections. Many retailers have referenced the "unprecedented time" we're currently facing. This sentiment can be viewed as a bit tone deaf as the nation has navigated similar pandemics before. Words can be cheap. Actions are what will compel consumers to remain loyal in the next normal. Those actions, however, may need to be tailored to hyper-local markets given how COVID-19 is affecting locations differently. A big marketing blitz in Atlanta may need to look very different than one in Los Angeles. Assessing consumer sentiment at the local level is important to steer engagement tactics so they never compete with a consumers' desire for safety. Pandemic or otherwise, ensuring marketing teams are equipped with diverse team members will remain important to steer these messages as well. I expect to see increased investments in digital asset management, influencer management, social media monitoring, and customer service platforms.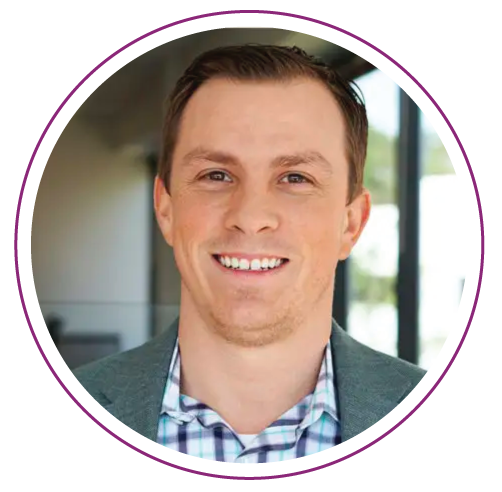 Sean: Authenticity is the key word. Consumers are smart, and they notice if there are inconsistencies in what a brand says and what a brand does. The reality is that there is an abundance of brands in today's retail world, and in most cases the costs of switching preferred brands is low. To layer in one additional point, I expect we continue to see a rise in personalization across the board – largely driven from advanced analytics – to keep consumers engaged with meaningful messaging.
Strengthened Sustainability (revise title)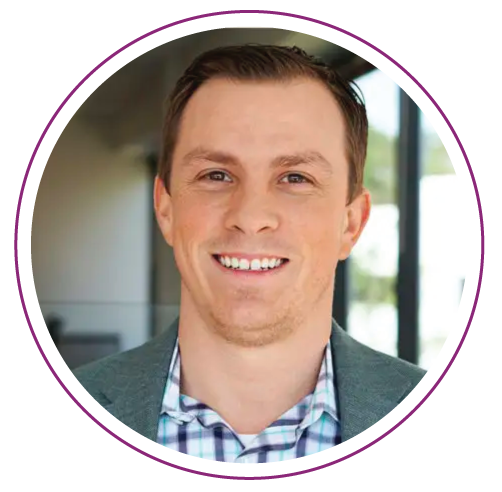 Sean:
Speaking of being genuine. I expect that brands that struggle with Environmental, Social, and Governance (ESG) areas are going to be on their way out, or at the very least at a significant disadvantage than those that have built not just their brand but their operations around these factors. Retailers are already courting Gen Z, and half of this generation doesn't even have a driver's license yet. When you look five years ahead, Millennials are going to be in prime earning years, and Gen Z will be much more firmly in the workplace with a significant higher purchasing power than they have today.  Brands must have a very clear position on the following three areas:
Sustainability: What are you doing to help combat climate change and how are you eliminating waste as part of your operations?
Diversity and Inclusion: Is your brand inclusive and able to show that in genuine marketing campaigns? And beyond that, are you fostering a diverse and inclusive organization?
Corporate Ethics: Is your brand viewed as an honest, trustworthy brand? Beyond the above questions on social and environmental impact – how is your relationship with employees, all the way down to store associates, viewed?
I'm not implying that these things are not important today, because they clearly are,  but I think that they'll move from "nice to have" to "table stakes" status in the grand retail landscape. Younger generations want to buy from brands that they know care about the same things that they care about – preserving the planet and treating others equally.
David:
It is clear consumers are demonstrating a heightened sensitivity to social issues. It will be interesting to watch which businesses the dollars end up flowing to, but I agree that those retailers finding ways to truly move beyond performative marketing statements into real, sustainable action will see the lion's share of footfall and web clicks.
Resilient Supply Chains
David:
Traditionally the supply chains we have admired most were designed for efficiency – reliably delivering product to customers at the lowest total cost. COVID-19 has created an imperative for retailers to reconsider what good looks like moving forward. Leading supply chains will actively consider trading away a measure of efficiency in favor of resilience—the ability to withstand disruptions and recovering more quickly. I expect the needs for multi-source suppliers and demand-driven supply networks to increase. The ability to monitor inventory levels across the supply chain have long been established as tablestakes, but I expect many retailers will continue searching for that single source of the truth across their entire supply network. Investments in demand planning, merchandising, and inventory management will be prevalent, but each will need to tightly unified in a single experience for retail leadership.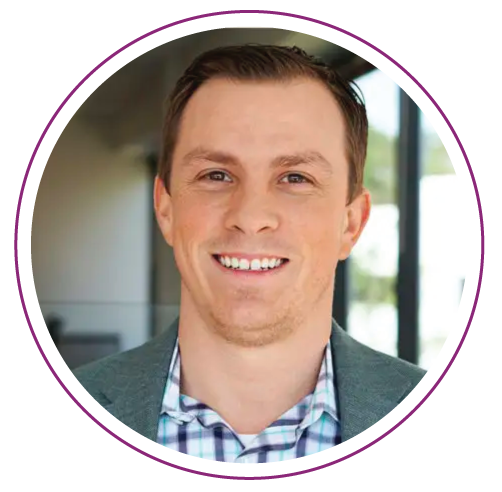 Sean: 
The other supply chain theme I think we see is a heavier investment in regional distribution hubs and micro-fulfillment centers for retailers. It's likely that we will see retailers shutter doors, and that Ecommerce will see a greater uptick – but in order to maintain that speed to customer that a store presence gives you, retailers will seek to maintain the proximity through a broader network. While not the right fit for all retailers, it's another way to prevent bad experiences through late shipments and combat the speed that Amazon and other giants offer.
Analytics & Assortments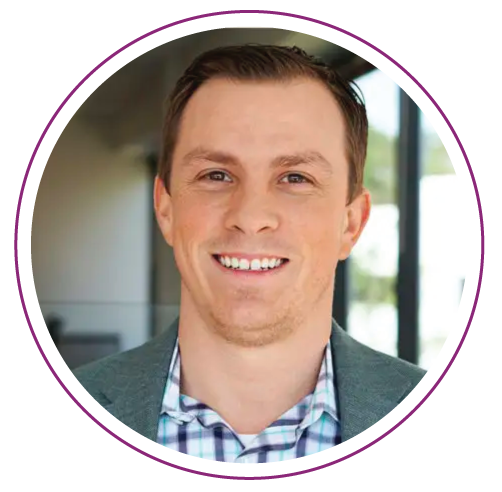 Sean:
This last one I'm going to bring two together. First, as a more general observation I expect we are going to be at peak analytics at this point in time. Retailers are seeing how advanced analytics can help them make decisions across the board, so I think having the right tools and understanding how to turn insights to actions is going to be imperative. Within that though, I expect assortment planning to get perhaps the biggest lift from this trend. While I do believe that merchandising is definitely part art, part science, I think analytics is going to be able to truly dig into which products are doing best where and inform retailers how to better stock their shelves throughout the seasons. This is going to be even more critical when paired with the earlier prediction around store formats shrinking. With less room for product, making sure you have the right product on the shelf is even more important. Analytics will help with the planning process, both for what to stock and when. When you layer in omnichannel use cases like ship-from-store or buy online, pickup in store – which is a whole additional layer of complexity in planning, analytics will be the best friend of the merchandising function in retailers around the globe.
David:
There's no denying that retailers can further differentiate themselves from their peers by having the most accurate and most relevant data to back decision-making. The industries next normal is going to require tremendous agility to remain resilient, and this agility cannot exist without sound data and the means to turn them into effectual action.
Retail Post COVID-19: Closing
Don't let your tomorrow slip past you. Tomorrow will remain volatile, unpredictable, and complicated. Spend today charting an ideal course for what lurks around the corner. Clarkston's retail professionals have seen firsthand the differences disciplined investments in people, processes, and technology can make for retailers of all sizes. Getting the right products to the right places at the right time at the price may never be easy. But it doesn't have to be difficult either. There is no need to navigate next steps alone. Clarkston is here to help you figure out what it will look like for retail post COVID-19.
Subscribe to Clarkston's Insights