For the seventh year in a row, Clarkston Consulting attended the Association for Accessible Medicines (AAM) Annual Meeting.  Many thanks to Chip Davis and his team at AAM (formerly GPhA) for another fantastic event.
2017 was a difficult year for generics companies. 90% of generics in the United States were purchased through 4 large groups – Red Oak Sourcing, Walgreens Boots Alliance, McKesson and ClarusOne, and Express Script's EconDisc. It doesn't take an economics professor to understand that the business model is in a good bit of turmoil, which is unfortunate because the generics industry really does save the US healthcare system billions of dollars every year.  Doug Long from IQVIA showed a fascinating chart that demonstrated the dollar savings on just cholesterol drugs with and without generics – over $28B in 2016 alone.  This was a simple yet telling graphic that should serve as a strong reminder of how patients benefit from generic drugs.
But even with the bleak economic outlook, there were highlights as identified by Apotex President and Chief Operating Officer, Jeff Watson.  The problematic generic drug labeling rule was finally rescinded by the FDA.  The new Generic Drug User Fee Amendment (GDUFA II) was successfully negotiated and put into place.  It was also clear that new FDA Commissioner Scott Gottlieb plans to take a hard stance on the use of tactics designed to stifle generic competition. When Hatch-Waxman is working right, both innovation and competition flourish, but more importantly, patients get access to the medications that they need, when they need them, at a price they can afford.
However, the significant change the generic industry is currently experiencing was a key undertone of the meeting.  The rising costs of healthcare and insurance, buyer consolidation, and uncertain global economic and political conditions make leadership of these companies challenging, even for the strongest leader.
Which begs the question, what are some of the actions that key stakeholders can take to help navigate this storm?
Generic Companies Focus on Supply Chain Efficiency, Mergers, and Organic Growth 
Over the last many years, generics companies have been driving towards efficiency within their supply chains.  And, if there are any more gains to be made from operational excellence, they need to be taken.  Mergers or acquisitions will always be a possible avenue to create further portfolio or scale advantages.  However, nothing is going to take the place of pure, profitable top-line growth.  With the behemoth buying consortiums creating no room at all for negotiation, generics companies must look to diversify.  The options include:
Category (e.g., generic, biosimilar, branded, consumer, nutritional),
Geography (i.e., navigating the various global supply/distribution channels), and
Product Innovation (e.g., taking generics into other forms such as new dosage forms or even over the counter).
However, these kinds of changes take time and can only create competitive and shareholder advantages for so long.  A combination of government reform and transformational business model innovation will be necessary to create the generics companies of the future.  At some point soon, generics companies will have to figure out a completely new distribution model for generics.
Changes at the Food and Drug Administration
There is clearly a lot of activity and change going on at the FDA.  Several initiatives were discussed at AAM designed to deal with the new drug assessment process, facility assessment and surveillance, and biosimilars.  What is becoming clear is the processes, systems, and organizational models in place at the FDA were never designed to handle the volume of work and data that they face today.  Incremental improvements will not be enough.
Patients need more alternatives.  And manufacturers, both branded and generic, need to realize financial results faster.  This will in-turn benefit all stakeholders, especially patients, as we stand on the precipice of exponential breakthroughs at the intersection of science, medicine, and technology.
One way to offer patients more alternatives is through a revolution of the drug approval and inspectorate processes. In my view, these processes should be lifted out of the current FDA infrastructure.  Instead of an evolution of the current model, the FDA should create two prototype entities – one that takes on the approval of new classes of drugs and the other that takes on the inspection of new facilities.  Both of these processes should be designed from the ground up with a focus on speed, flexibility, knowledge management, and collaboration.  They should include teams of resources from FDA, industry, and academia.  These teams should collaborate real-time with the latest tools and cloud-based technologies.  This model could then be scaled and replicated at a fraction of the cost with better results.
The Patient Requires Affordable Healthcare
The patient and their extended caregivers have a role to play in driving affordable healthcare as well.  The Centers for Disease Control and Prevention (CDC) breaks down healthcare costs as follows: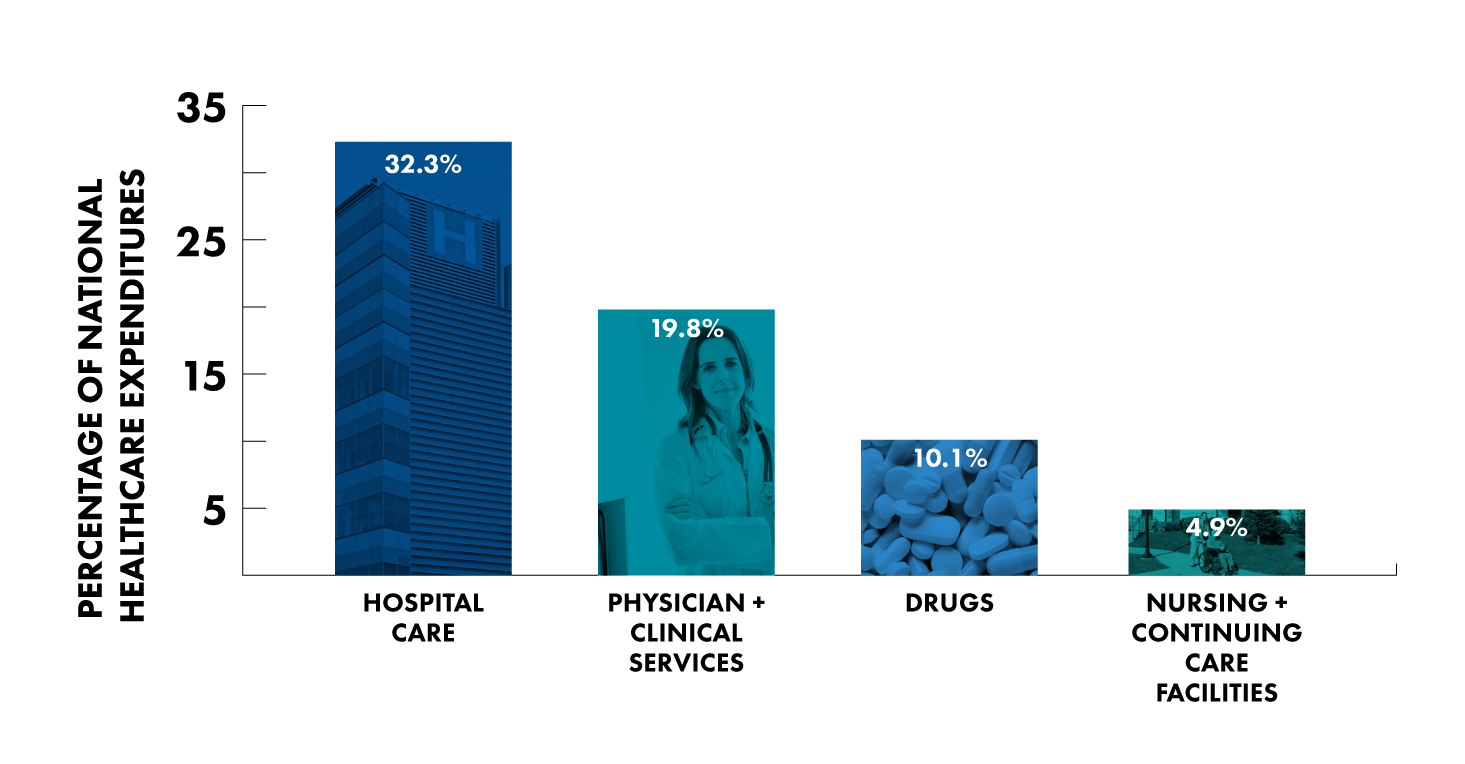 32.3% for hospital care
19.8% for physician and clinical services
10.1% for drugs
4.9% for nursing and continuing care facilities
If we want to make healthcare more affordable for the patient, we need to look not just at drugs, but rather the entire setup.  The 32.3% for hospital care stands out, especially when considering that roughly out of 100 people, only 7 of them receive treatment in the hospital in a given year.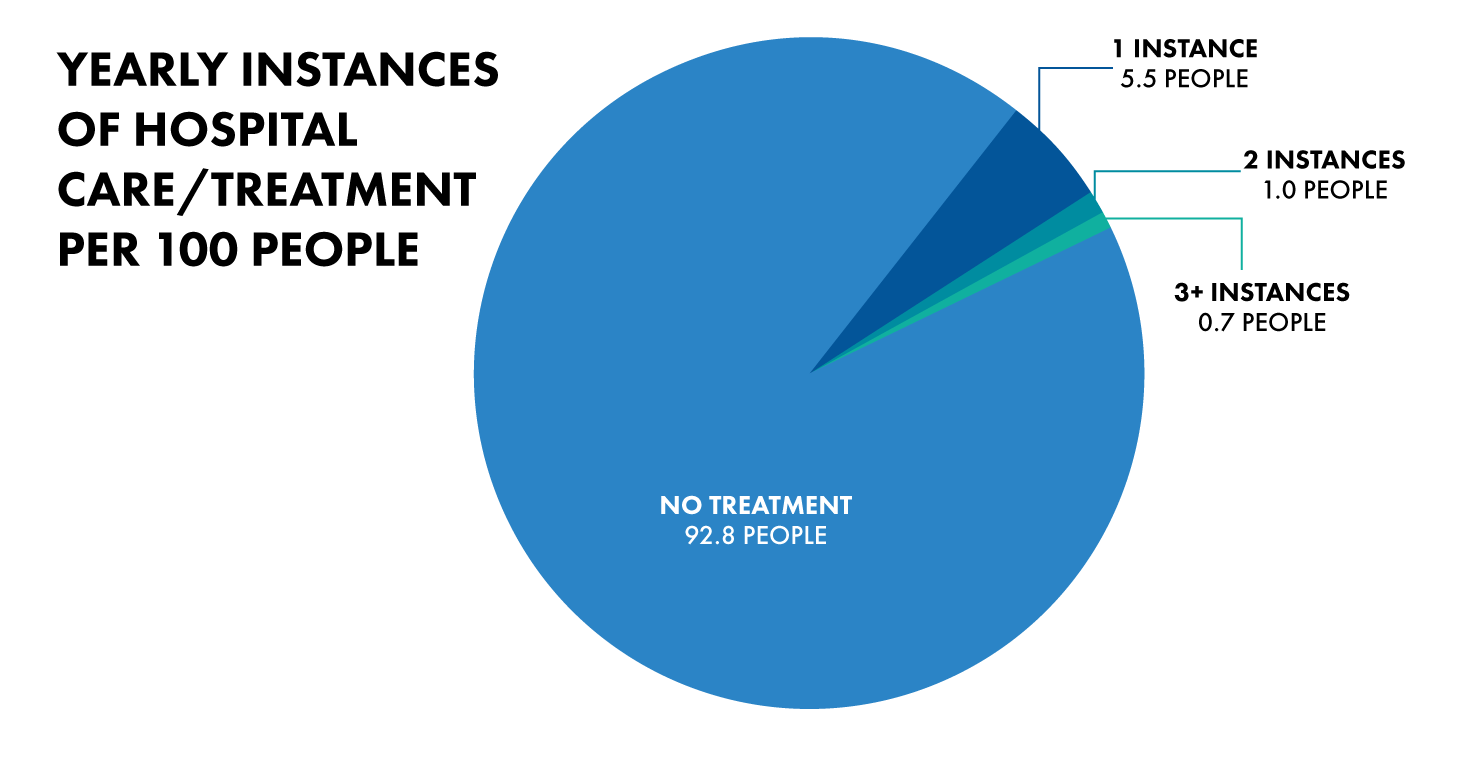 Of the 10.1% for drugs, generics make up 90% of the volume but roughly only 25% of the costs.  When we focus on continually driving down the price of drugs, it impacts the ability for drug manufacturers to bring new drugs to market.
So, why do we focus on the price of drugs?  If you look at the four categories above, it is the only one that the patient really sees as out-of-pocket at the time of purchase.
In 2018 there are more avenues than ever before for people to understand the impact of their choices on their health.  This is both in prevention and treatment.  But when people suffer from sickness so little is in their control.  Let's focus on a healthcare system that gives patients choices.  Let's give them the tools they need to be as discernible as they can when picking healthcare plans, seeing doctors, getting treatments, and of course, buying their medications.
I would encourage patients, as much as they can, to treat their healthcare like they do every other expenditure and by doing this, maybe, just maybe the rest of the healthcare system will adapt and catch up.
Subscribe to Clarkston's Insights