LIMS data integrity not only impacts the efficacy and efficiency of the LIMS platform, it has cascading effects on regulatory standing and commercial activity for businesses in the life sciences industry. For the investment businesses make into a well-functioning LIMS platform, it's critical to manage data integrity effectively to ensure returns and optimize use.
Download the LIMS Data Integrity Webinar Here
Understanding Data Integrity
The FDA uses the acronym ALCOA as a guideline for compliance in the following ways:
A – Accurate – Data is correct, truthful, valid and reliable for all types of records.
L – Legible – Data must be readable and recorded in a durable permanent medium.
C – Contemporaneous – Data must be recorded as it's generated or observed with date and time stamps.
O – Original – This includes the first or source capture of data and information and all subsequent data required to fully reconstruct the cGMP activities.
A – Attributable – This means that information is captured in the records so that it is identified as having been executed by the originator and traceable to the source of the data.
Some organizations have expanded the definition to include:
Complete
Consistent
Enduring
Available
Keep in mind, it's not just the record itself which must meet these standards, but also the underlying metadata.
Recent inspection by FDA, MHRA and other global authorities have indicated a growing concern about data integrity. Since 2014, there's been a significant increase in FDA issues warning letters, sighting data integrity issues every year, particularly in the area of laboratory operations.
Data integrity is a foundational element of regulatory compliance. Violations in this area are indicators to the agencies to look elsewhere and dig deeper into the organization to assess compliance.
Data Integrity Violations
A few comments that have been written in the FDAs warning letters supporting the observation include:
"Failed to maintain complete data from all laboratory tests conducted to ensure compliance with established API specifications"

"Raw data were discarded and therefore not available"

"Fail to retain basic chromatographic information such as, injection sequence"

"Analytical data were deleted and overwritten"
In all cases the FDAs finding was that the lack of data control brings into question the reliability of the data and renders the product being tested adulterated.
Download the Full Webinar Here
LIMS Data Integrity Considerations During Implementation
Every aspect of the LIMS implementation must accommodate considerations for data integrity. Building data integrity early and often into each step ensures a comprehensive and robust approach to prevent potential issues down the line.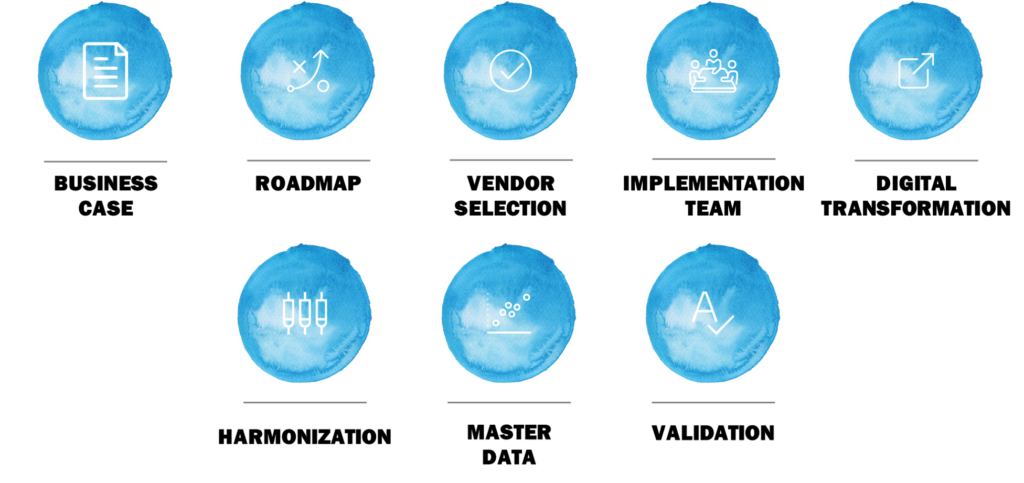 Data integrity issues are complex and are only getting more complex as technology advances. LIMS technology, coupled with fundamental process control, can help prevent and mitigate data integrity issues. At the heart of any mitigation strategy is an evidence-based and scalable methodology.
Learn more about how your business can better manage LIMS data integrity during implementation and beyond in our webinar here.
Subscribe to Clarkston's Insights
Contributions by Segun Olorunyolemi and Jim Dougherty.