Streamline technology in your lab to create more efficient lab workflows, mitigate risks, harness the power of data, enhance analytics, and drive innovation.
Today's laboratory work-streams are increasingly complex. Life sciences organizations need to optimize operations, maximize quality, and adhere to regulations in order to drive innovation. Any inefficiency can slow down productivity and overall time-to-market, driving up operating costs. Eliminating disconnectivities through digitalized lab processes promotes more effective data throughout R&D and manufacturing, leading to better decisions. Digital laboratory informatics solutions create more efficient lab workflows, with harmonized data management and standardized procedures that reduce regulatory compliance risk. It's time to harness the power of data to transform scientific laboratories!
Solutions
We utilize our life sciences and laboratory industry experience to provide strategic direction, data management, and technology implementation for your customized laboratory informatics solution.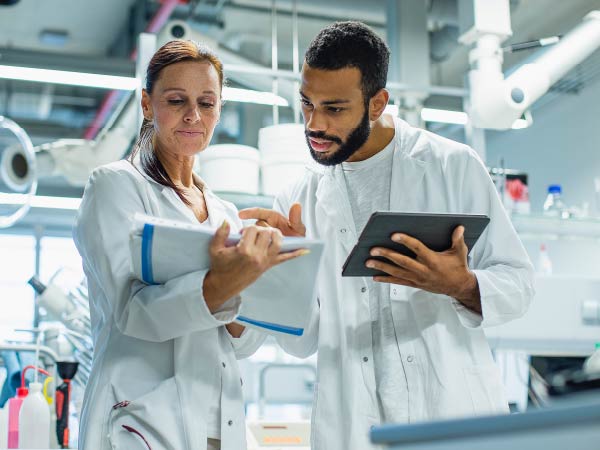 OPTIMIZE LAB PRODUCTIVITY AND COMPLIANCE
We combine laboratory informatics expertise with strategic consulting services and hands-on experience in data integration and quality standards applications to enable your team to successfully evaluate, select, and implement laboratory informatics systems that excel.
Speak to a Quality + Compliance Expert
Contact Us
Learn more about our laboratory informatics consulting services!