Clarkston's Data Product Management Methodology helps companies identify, mitigate, and prevent some of the greatest pain points in data. In this five-part video series, Ron Itelman, principal consultant in our data and analytics practice, walks through four phases of the data product management framework and data experience design: calibrate, catalog, communication, and create. 
---
Progress isn't progress if you're not working toward the right goal. Too often, data teams set out toward some sort of goal or objective, but too far into the process, they realize they weren't on the same page. They were working in silos, each making progress toward a separate goal and working with inconsistent (or sometimes completely incorrect) data.
As such, we have to ensure teams are on the same page before taking on any data project. To do this, it's important to create some sort of compass or framework that everyone can look at, agree to, and most importantly, trust in along the way.  But how do you create that compass? What does that framework need to look like? How can we ensure accuracy and source of truth – that we're talking about, analyzing, and validating the same thing?
Data Product Management Framework Webinar
You can't underestimate the value of setting up a strategy and defining business logic translation. This is the heart of the calibrate phase of Clarkston's Data Product Management Methodology. In this video, I walk you through setting up objectives that create business value and ensuring that business teams have a clear understanding of what those objectives are, how they're defined, and how to move forward on the same page.
Download the Free Webinar Here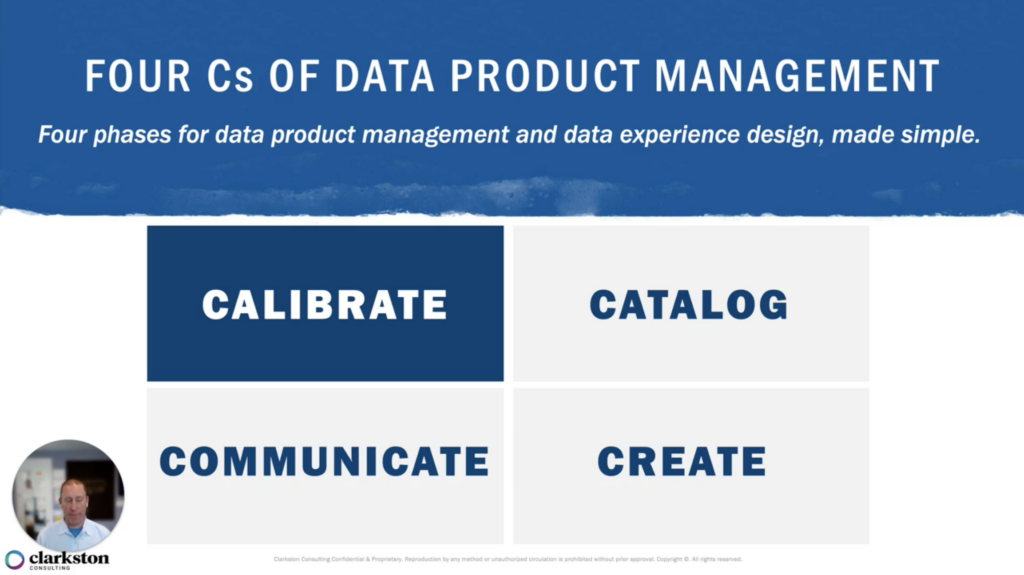 For more information on how to integrate Clarkston's Data Product Management Methodology to complement and support better agile processes for your organization, contact our team of data and analytics experts today.  
Subscribe to Clarkston's Insights