In addition to working with some of the most innovative companies in the life sciences industry, one of the greatest aspects of my career with Clarkston is the people. My fellow Clarkston stewards are some of the brightest minds in their respective fields, bringing thought-leading perspectives to the projects we work on together every day. Recently, one such steward, Kevin Joyner, and I discussed how life sciences companies can improve their LIMS Master Data using a somewhat unconventional mindset. Kevin's used his insights and deep LIMS experience to develop a blog series on LIMS Master Data, check back in periodically or subscribe to our blog to follow along.
Master data design has multi-million dollar impacts on productivity, return on investment, and ongoing system maintenance.
Over time, your laboratory information management systems (LIMS) will usually expand to include a wider array of products, countries, and regulatory bodies. As a result, efficient master data management (MDM) becomes even more critical to your operations.
The cost of growing master data scope can be mitigated with "Green Master Data" principles. Here we'll focus on the "Reduce" concept as a means for lowering ongoing costs and more quickly realizing business value.
Reduce
When you're running into ever-expanding data volumes (and ever-expanding costs), the first goal is both clear and complex – reduce your volume. While that objective is clear, the steps to achieve it are decidedly less so. Simply deciding that certain data won't reside in your LIMS has negative ramifications.  This can reduce analytics capabilities or create costs related to maintaining legacy or outside systems.
Furthermore, removing data poses very real challenges around compliance with reporting requirements, such as the proposed FDA Quality Metrics Guidance. Data can be a "silver bullet" for reducing costs, increasing efficiencies, and creating value – but only when done right.
We can take the "Reduce" concept and apply it across several different master data activities.
Master Data Generation
Scope: Not everything that exists in the laboratory needs to exist in your LIMS. Only look to include what actually delivers value. Analysts and lab managers want a "lab of the future", so they will rarely ask for "less scope".  However, tight scope tied to business need is essential to reducing excess spend. This requires a clear knowledge of what is configurable and what requires customization. "Configure where possible, customize where needed" is a mantra often repeated and worth applying. Configuring without custom solutions allows for less setup time, less documentation, and likely fewer long term maintenance costs.
Business Process:  A suboptimal business process or one built around the limitations of previous IT systems creates waste.  A thorough investigation to current lab procedures will determine if the process needs to remain how it is, or if it's ready for a clean-up. Controlling and reducing complexity in the business process can do so in the master data.
Communication Barriers:  No matter how good data requisition forms are, there will always be questions on customized data requirements. The master data generation process itself is an opportunity to reduce waste.  Make sure configuration resources have time directly with lab experts.  Use demos and reviews during development.  Ultimately, reduce hours or even days of back and forth by making sure communication is streamlined throughout the process.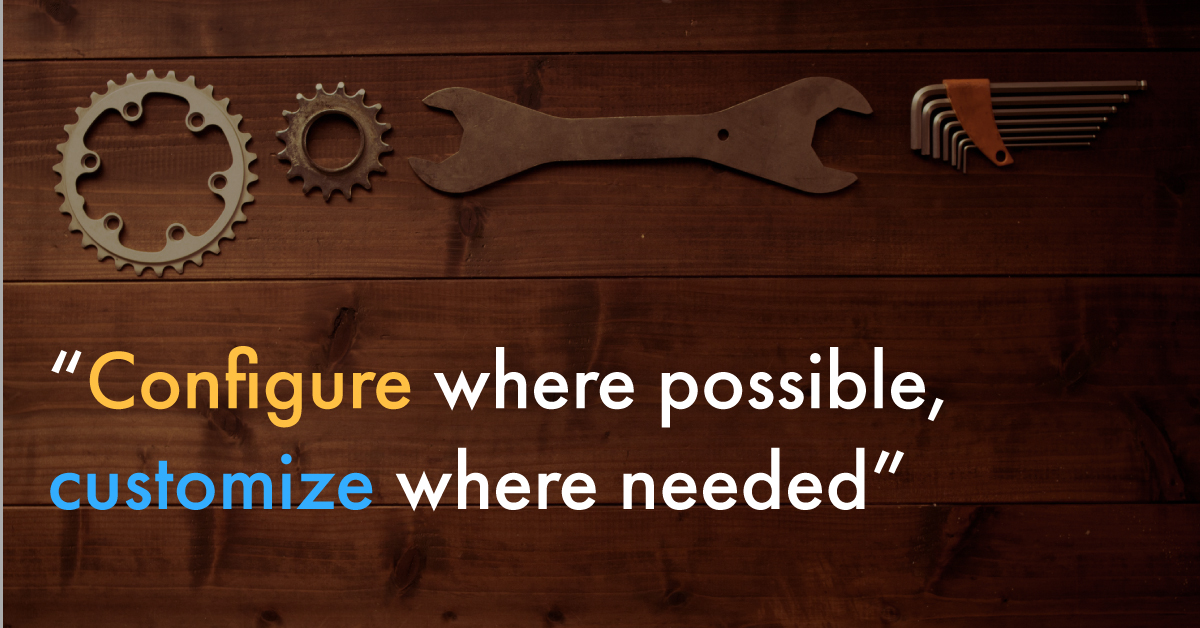 Master Data Testing
Master data, like the system itself must be validated.  The scale will vary wildly by data type.  And then vary further within the data type.  This complexity is ripe for waste without a properly-scoped and well-documented testing and validation strategy.
Specific areas of concentration for reduction to consider:
Non-Value Add Testing: Having a testing plan that reflects the complexity and risk of each type of data eliminates extraneous testing and allows for more in-depth testing for objects that have a higher chance of encountering issues.
Defects and Deviations: Simply applying the "Reduce" concept directly leads to lower levels of defects, deviations, and maintenance work. A well-designed testing strategy will identify issues early in the process to reduce wasted time and effort in rework.
Conclusion
Applying the "Reduce" concept begins with an accurate and up-to-date understanding of scope. Reductions are also taken from optimized business process, effective communication, and streamlined testing.
We know master data looks different from business to business, a one-size-fits-all MDM strategy isn't possible.  But, the core principles of master data management, starting with "Reduce" are technology-agnostic. Applying this approach is the first step in allowing for more efficient operations, reductions in cost, and earlier value realization.
Over this blog series, we apply the concepts of green master data through the lens of:
If you would like to read more from our LIMS experts, subscribe to our blog to receive the latest insights:
Subscribe to Clarkston's Insights