Maximizing profitability during inflation is an essential strategic consideration, especially now. In January 2022, the Consumer Price Index had increased by 7.5% over the previous 12 months, which is the fastest rate it has risen in 40 years and well above the Federal Reserve's target of 2%. The root cause of currently heightened inflation is unanticipated demand increases that started at the beginning of the pandemic, driven by an overstimulated economy and major changes in consumption behavior. These demand increases have not been met by supply chains, resulting in shortages, and subsequent price increases on scarce supply. This has been further exacerbated by supply chain transportation bottlenecks, energy price increases, and labor shortages.   
Companies have three major levers to pull when maximizing profitability: volume, cost, and price. When looking at the current profitability dynamic that exists, many companies are struggling with depressed volume and increased manufacturing costs. Luckily, the majority of companies have been able to pass costs down to consumers because demand is high. According to a recent survey of CFOs by the Federal Reserve and Duke University, 90% of companies are facing cost increases and 80% are passing costs to consumers. 
This all makes for a unique scenario, where manufacturers are able to pass down increased costs to consumers and not risk demand. However, as mechanisms propping up the economy begin to dissipate, such as Federal Reserve interest rate increases slated for March, there is a good chance that costs will remain high while consumer prices will need to come down. This holds particularly true for more elastic consumer packaged goods. Unfortunately, these also happen to be items with inherently slimmer margins.  
At Clarkston, we see firsthand that companies perform best through all economic cycles when they plan for future macrotrends versus those that react and try to play catchup. We regularly work with CPG firms looking to improve all aspects of their profitability equation.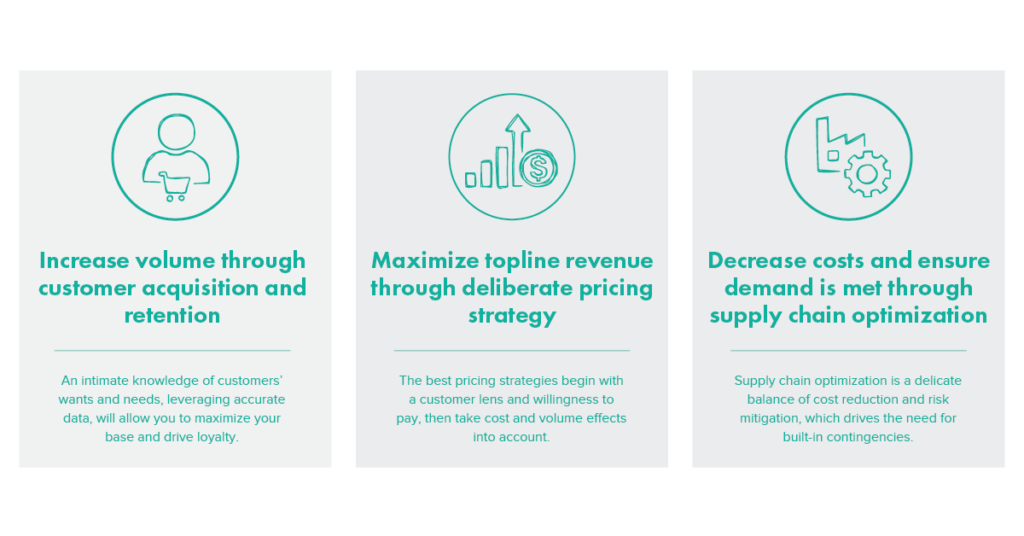 Subscribe to Clarkston's Insights
Contributions by Ingrid Herman