We are very excited to include a post today from guest blogger, Kyle Montgomery, CEO and Chief Talentpreneur of Bull City Talent Group.  Bull City Talent Group was founded on the notion that the talent market desperately needs entrepreneurs to innovate how talent investments deliver returns.  Kyle Montgomery has over 20 years experience in the consulting and professional services industry. In his guest post below, Kyle summarizes his insights from the Triangle Business Journal's Life Sciences Live event with a focus on the local talent.
---
June 22, 2017. Today the Triangle Business Journal kicked off a 4-part panel series on issues and trends facing life sciences companies. I had the pleasure of attending, and enjoyed seeing my friend Mike Leary, Managing Partner of Clarkston Consulting's operations consulting practice, speak on trends shaping the industry. Mike was joined by Doug Edgeton, President and CEO of NC Biotech, and panel facilitator Jennifer Henderson, TBJ's life sciences beat reporter. The event was hosted at The Frontier co-workspace on the edge of Research Triangle Park, and was well attended by about 100 guests. I'd never been to The Frontier before and was excited and impressed with all the activity and buzz around the facility.
(This is a bit longer post than I typically like to publish, but I wanted to offer a full review of the session topics. For the ultra-abridged version, browse through my live-tweeting from 9:00am on June 22)
Trends and Issues
The panel opened with discussions on key issues and trends. Mike led off with a lightning rod topic on pricing pressure. With all the continued news about Mylan's EpiPen and Martin Shkreli's Daraprim, it's hard to avoid the topic as a current issue. Mike dutifully noted that what may appear as price gouging is more often pharma companies trying to recover investments (average $2.6bn per drug) over the 10+ year period it takes to bring a drug to market. Not that he was defending any particular pricing policy, rather he tried to take a fair and balanced approach to analyzing the issue. This segued to brief mention of the continued inefficiencies found across the industry, and the plethora opportunities to remove costs from the system.
Doug chimed in with a financial slant, referencing the commonly shared sentiment that the Triangle area continues to play second (or third?) fiddle to Boston and San Francisco when it comes to available investment capital. He was quick to point out the widely held belief that the Triangle is a hotbed of talent (thanks to our academic roots and emerging tech influences), but that we need the whole ecosystem to attract companies and money. Doug and Mike entered into brief dialog about IPOs and whether premature IPOs were fueling the rapid flame-outs of notable Triangle companies.
Digital Frontiers
Mike introduced the ever-ubiquitous topic of digital and its impact on life sciences companies. I appreciated his view that patient advocacy ultimately drives drug development, investment decisions, and regulatory…and that digital drives patient advocacy. With more people voting with their feet (or smartphone screen taps, as it were), drug companies will be steered toward bigger and better bets to place.
Lawmakers, Regulators, and Auditors…oh my
Then the journalist went and did it…Jennifer brought up "the current administration." A hush fell over the crowd, as if waiting to hear if either Mike or Doug would take the bait and launch into a Trump slug-fest. But alas, the discussion took the high road and only briefly touched on topics of repatriation, access to drugs out of Canada and Mexico, and innovation right here in the US of A. My favorite anecdote was Mike's reference to the first CRISPR clinical trial being conducted in China, and, human rights blackeyes aside, China seems to have it figured out when it comes to sparking rapid innovation. The call to action was for the US to learn to compete differently and do so in partnership with legislators and regulators.
Fueling Growth in the Triangle
The topic shifted to a more regional focus as Jennifer probed the panelists on what makes the Triangle attractive to established pharma, emerging biotechs, and everything in between. Talent was again heralded as the #1 attraction to the Triangle, followed by tax incentives, quality education, cost of living, and infrastructure. While we may have our gripes about Triangle traffic, we're no Boston or San Francisco when it comes to ridiculous commutes.
Working Remote
Next was a great question on whether remote working trends applied to life sciences companies the same as to tech and others. Mike shared an anecdote about a client headquartered in Tel Aviv, with operations in Pennsylvania, distribution in New Jersey, executive leadership in Basel, and dozens of facilities around the world. Clearly operating in global theaters is working for pharma, and technology is allowing employees and consultants alike to get work done from just about anywhere. Of course relationships matter, and in-person face time reigns supreme, but at what cost?
Consolidation
And for my favorite topic of the day, Mike and Doug discussed ongoing consolidation among life sciences leaders. Both agreed it will continue and companies are getting better and better at finding and exploiting value in the newly merged entities. The face of consolidation is changing as companies look to vertically integrate or marry development organizations with contract research and contract manufacturing companies. Mike eloquently depicted the mandate for organizations to build and hone new skills required to operate across traditionally opposing business models. Persistent gaps in these skillsets will continue to impede efficient M&A if not addressed.
In Summary
I'll definitely attend the next installment in this series. I'm reminded everywhere I look of the great talent we have in the Triangle area. Hearing these two market influencers discuss the trends that shape the regional, national, and global life sciences markets is further testament to our local relevance on the global stage.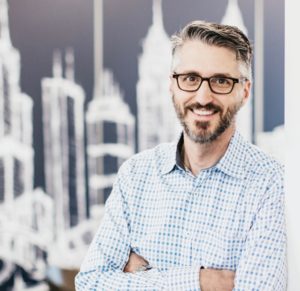 Kyle Montgomery has over 20 years experience in the consulting and professional services industry and serves as Bull City's CEO and Chief Talentpreneur. Prior to launching Bull City, Kyle was a managing partner at Clarkston Consulting where he served clients in strategy and IT consulting projects, and led the firm's corporate marketing team. There he learned the importance of matching the right talent with client needs and cultures, while appreciating each person for his/her talents and contributions. Recognizing the emergence of flexible, assignment-based ("gig") career paths, he advises clients and consultants on how to engage, integrate, and inspire talent, whether full-time staff or contingent labor.
This post first appeared as Life Sciences Live: Perspectives on Triangle Talent on the Bull City Talent Group blog.
If you found this information interesting, subscribe to our blog to receive the latest insights:
Subscribe to Clarkston's Insights