Is Amazon's recent move setting the stage for a physical retail revolution?

co-authored by Steve Rosenstock and Jenny McLean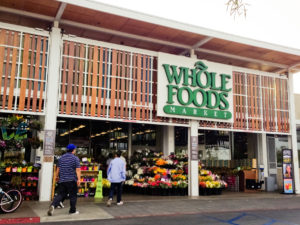 Today, Amazon.com Inc (NYSE:AMZM) announced the $13.7 billion acquisition of Whole Foods Market (NYSE:WFM). As Amazon's largest transaction to date, this is a further reflection of the continued expansion of their online grocery business. While they will continue to operate Whole Foods stores as a separate unit of the company, there is quite certainly a larger play here for the eCommerce giant.
Over the past twenty years, Amazon has been reshaping consumer expectations and challenging conventional business models. Without question, Amazon has revolutionized the industry with eCommerce. The most recent moves by Amazon indicates that physical retail is their next target. Perhaps the focus may be on transforming the last mile experience (e.g. in-store pickup), or subscription models.
Stealing a page from the playbook of their traditional brick-and-mortar competitors, they have started to place their brand on all types of products through a wide variety of in-house brands. While this might have been easier to do with 'commodities', such as batteries, their stated desire to move into premium food asked for a much greater 'leap' in trust with their consumers.
This acquisition underscores their increasing focus on groceries, a segment where consumer purchase patterns have been slower than other categories to shift online. The deal also shows Amazon's growing interest in the operation of traditional brick-and-mortar store fronts, a model that it just rolled out with its Amazon Go store in Seattle.
Looking ahead…
Looking ahead, there are many questions to be answered as to how this will play out for Amazon, Whole Foods, and food and beverage manufacturers. How will they integrate the Whole Foods brand into their eCommerce engine? Is this the first of many moves into more traditional brick-and-mortar concepts? However, regarding their stated desire to move into the premium food category – with Whole Foods in their arsenal, they have, perhaps immediately, established a trust with their consumers.
If you found this information interesting, subscribe to our blog to receive the latest insights on the industry:
Subscribe to Clarkston's Insights