Clarkston Consulting Supports PA Pavilion and 2015 BIO International Convention
PHILADEL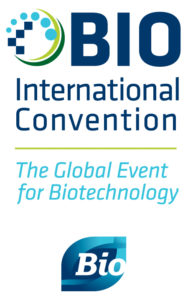 PHIA, PENNSYLVANIA  |  (June 15, 2015) – Clarkston Consulting, a leading management and technology consulting firm specializing in the life science and consumer products industries, is honored to partner with Pennsylvania Bio at the 2015 BIO International Convention.
The 2015 BIO International Convention takes place June 15-18 at the Philadelphia Convention Center. As the leading conference for the global biotechnology community, BIO International offers educational sessions covering trending topics and ground-breaking science, daily networking events, and the opportunity to meet with a range of potential partners and investors.
The conference agenda covers a range of topics, including:
Business Development & Finance
Corporate Best Practices
Digital Health
Emerging Opportunities in Global Markets
Intellectual Property
Next Generation Biotherapeutics
Orphan & Rare Diseases
Personalized Medicine & Diagnostics
Value, Patient Access, & Commercialization
As an experienced provider of consulting services and solutions for biotech, pharmaceutical and medical device companies, Clarkston Consulting is a proud sponsor of the Pennsylvania Pavilion at BIO International. Throughout the conference, Clarkston Consulting Partners will be introducing a range of speakers on the PA Pavilion stage, which will include presentations from some of Pennsylvania's leading life science companies, universities and research institutions.
"We are proud to support the Pennsylvania Pavilion at BIO International this year," said Clarkston Partner and Life Sciences Practice Leader Janel Firestein. "This is an opportunity for us to not only promote Pennsylvania as a hub for innovation within the life science industry, but to also champion the many organizations that have helped the region grow and prosper."
About Clarkston Consulting
Clarkston Consulting provides management and technology consulting services for life science and consumer products companies. Clarkston has achieved a 12-year average client satisfaction rate of 97% by continuously pushing for success for our clients, our consultants, and our company. For more information, please visit www.clarkstonconsulting.com.
About Pennsylvania Bio
Pennsylvania Bio is the statewide trade association for the life sciences in Pennsylvania and serves as a catalyst to ensure Pennsylvania is a global leader in the life sciences by developing a business and public policy environment which fosters life science growth and success. More information is available at http://www.pabio.org.
About BIO International Convention
The largest, most influential biotech meeting was in Philadelphia, June 15-18, 2015, offering powerful business partnering, invaluable education sessions and networking with the industry's best and brightest. Join the global biotech community at BIO 2015 and fuel the extraordinary. Learn more at convention.bio.org.
The video below shares some highlights from the 2015 BIO International Convention and Pennsylvania Pavilion.