What We Do
Wherever you may be on your SAP journey, we have the right combination of industry and functional expertise to help you succeed in today's fast-paced world.
SAP S/4HANA
SAP ERP
SAP S/4HANA
SAP Enterprise Central Component (ECC)
SAP Retail Solutions
S/4HANA Retail for Merchandize Management
SAP Customer Activity Repository (CAR)
SAP Promotion Management for Retails (PMR)
POS Analytics
SAP Supply Chain Management
SAP Integrated Business Planning (SAP IBP)
Ariba – Supply Chain Collaboration & Strategic Sourcing
SAP Extended Warehouse Management
SAP Transportation Management
SAP Application Planning & Optimization (APO)
SAP Fiori
SAP Application Managed Services (AMS)
Application Integration
SAP Business Technology Platform (SAP BTP)
Process Orchestration
SAP Cloud Platform Integration (SAP CPI)
Serialization
SAP Advanced Track and Trace for Pharmaceuticals (SAP ATTP)
SAP Leonardo
Cell Therapy Orchestration Platform (CTOP)
Clarkston Technology Services (CTS)
SAP Cloud
SAP S/4HANA Cloud
Commerce Cloud
SAP Sales Cloud
Service Cloud
SAP HANA Cloud Platform
Concur
Hybris
SAP Data Services
SAP Data Migration
SAP Master Data Governance (SAP MDG)
SAP Master Data Management
Analytics
SAP BW/4HANA
SAP BusinessObjects BI
SAP Predictive Analytics
SAP Analytics Cloud
Finance
SAP Business Objects Planning and Consolidation
SAP Governance Risk and Compliance
Business Process Management
SAP Wholesale Distribution Accelerator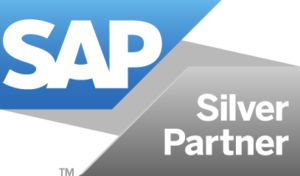 Clarkston is a recognized SAP Preferred Services Partner and long-term member of SAP's PartnerEdge program. We have delivered the full range of SAP services, won several SAP Awards of Excellence and enjoyed a multi-faceted relationship with SAP including: implementation partner, complementary software partner, industry solution development partner, customer, and trainer.