Part 3: A Supply Chain Predictive Analytics Conversation
I had a recent opportunity to get Patrik Latin's perspective, as a senior pharmaceutical executive, on what predictive analytics means for the future of supply chain.  I am so pleased to share his vision for with you through this blog series.
Today, we're looking at how you can get started incorporating supply chain predictive analytics into your business. In the first post, we set the stage for predictive analytics – what is it and where did these analytics evolve from? Next, we discussed why predictive analytics are important for supply chain executives to incorporate into their modeling practices (Part 2). For more information, download our e-book, A Supply Chain Predictive Analytics Conversation.
Sebastian: We've talked about what it is and why it matters but at the end of the day, how is it that companies can create exponential, differentiated, and tangible value through predictive analytics in their supply chain?
Patrik: A lot of variables play a role in the success of a company using predictive analysis (such as identifying the data that matters, the processes and systems to be used, etc.) but the biggest factor for success will be the people and the alignment between the various departments in an organization, all the way to the top of the decision-making tree. Having all the above defined, starting with organizational alignment, will give you the right basis for a successful implementation.
Sebastian: Well, once you do have that alignment and that structure, it can't be all that easy. What are some of the major obstacles to leveraging these analytics within supply chain?
Patrik: The major obstacles I can think of are inaccurate master data, weak systems or systems structure, lack in trust of data, and people. The people factor is particularly tough as it is a combination of not having the right talent and a lack of comfort with a new approach from the executive levels. Companies are used to reacting rather than deciding proactively, for which the latter requires a totally different decision-making process.
Download our predictive analytics e-book
Sebastian: Let's explore that some more. From an outsider's point of view, it might seem like the technological side would be where most of the challenges lie but what we're saying here is that success really comes down to organizational alignment. What are some of the common organizational challenges you have seen in embracing predictive analytics?
Patrik: In the pharmaceutical world, the supply chain function has not reached the maturity level we see in fast-moving consumer goods or other lower margin industries, where the value of a professional supply chain has been appreciated already for a few decades. So, for the supply chain function to come up with rather cutting edge analytics and persuade the rest of the company is a tough task. It's too big of a jump to take for the rest of the organization. You see often that it takes off in smaller organizations, or a greenfield operation that is growing fast, or when there is a change in leadership with a vision to embrace analytics more than before.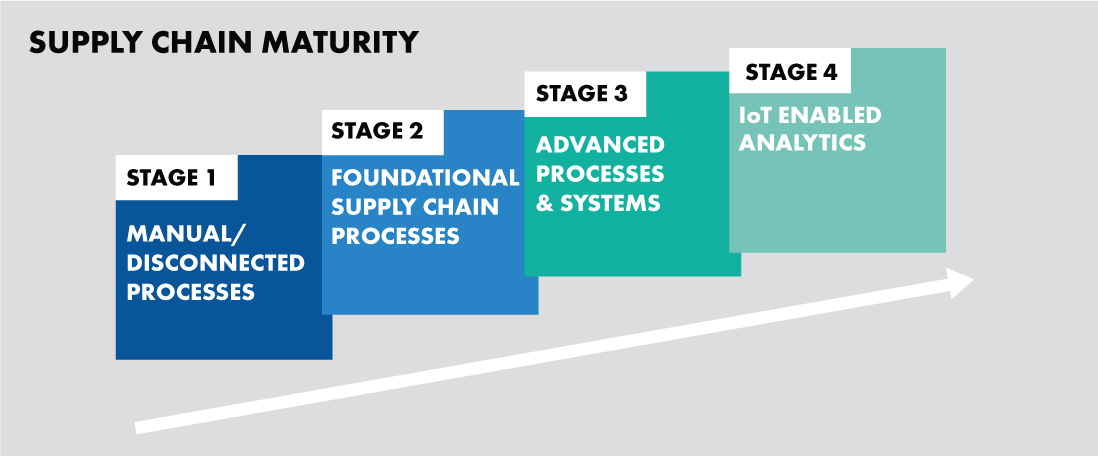 Sebastian: Let's go back and expand more on something you mentioned – data. The power of predictive analytics, what really makes it work, is the volume of data that feeds into and informs it. In today's world, that data volume is increasing, not just in depth but in breadth, to include new data sets.  So how can your supply chain build in the ability to use new data? As new data sets become available, how can they ensure seamless integration with their existing analytics?
Patrik: Integrating new data sets will depend a lot on the systems that support you. Obviously the more flexible your system is, the better and easier it will be. It also depends whether you want just manual final analytics (often only done once per week or per month) or whether a real-time update of the data is needed. These requirements, again company- dependent, will determine the need and magnitude of your investment in systems.
Sebastian: Speaking of new data, have you been successful in adding financial factors (such as market share, margin, total cost to serve) into predictive analytics? And if so, why do you think that's relevant?
Patrik: Including financial data is crucial to optimizing decision making, but it is challenging to get these data to the level of granularity you need to make the analysis meaningful. At my previous company, we were using a single-instance ERP globally so all of the data was in the same environment and should have been readily available but we still struggled to leverage that data. But, once available and embedded in the dashboards we created, it became invaluable in our decision-making process. Financial data put a different and important variable into the equation which can help you to perform a better segmentation of your portfolio and therefore allow more focused actions and decisions.
Sebastian: Despite the amazing potential, as with any new practice, there is balance of art and science. How much patience is required in making predictive models more precise and trusted by decision makers?
Patrik: A lot of patience, endurance, and persistence is needed. One of the biggest pitfalls is the aim for perfection. Sometimes we want our predictive models to be perfect, and there are diminishing returns or astronomical exponential costs associated to get a model from 85% accurate to 99% accurate; and in an effort towards perfections predictive analytics efforts are abandoned. In my experience an 85% model is much better than firefighting and trusting emotions or giant Excel and/or Access databases alone.
Sebastian: Thanks again for sharing your experiences with us, Patrik. You've given us a lot to think about as we continue working with our clients to leverage practices such as predictive analytics to drive greater value and improve efficiency for their business. As anyone could gather, it's clearly not a simple undertaking but one that is most definitely worthwhile with the proper resources, structures, and team in place.
About the Authors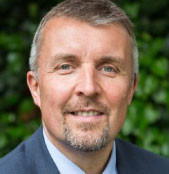 Patrik Latin is an enthusiastic business executive with over 25 years of international leading experience in multi-national healthcare companies. Patrik is a proven leader with a specialization in the areas of management, supply chain, operations and strategic procurement. Patrik is passionate about innovation and transformation of an organization during this new digital era with IoT, big data, blockchain technology, predictive analytics to bring them to a new maturity level of excellence.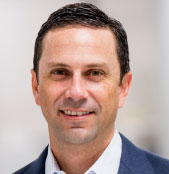 Sebastian Valencia, partner with Clarkston Consulting, is responsible for advising senior executives from international organizations. He has extensive experience in supply chain strategy and distribution redesign, outsourcing through third party logistic providers, mergers and acquisitions, vendor selection, pricing and negotiation of supply chain contracts, and distribution network optimization.
Subscribe to Clarkston's Insights