No company remains unimpacted by the digital transformation, perhaps your company is at the forefront of this industry evolution.  More likely, your company is like the rest – fighting to react to ever changing competitive pressures and trends. Assessing and evaluating where to deploy financial and human resources to catch up to the leaders and level the playing field can create disruptive organizational distractions.  The future is evolving so rapidly that many companies need to reframe their view of organizational culture and to stay ahead of the competition. One way companies are finding success in managing business transformation is through deployment of a robust Transformation Program Office.
Transformation Program Office (TPO) Structure
What does a Transformation Program Office offer your company? By dedicating a group of visionary, high impact individuals to a common purpose, the Transformation Program Office can provide guidance and leadership to the broader organization.  This group would be responsible for driving organizational change in the areas of skill and capability development, technology adoption and decision support tools to enable realization of the strategic vision. Consider these key pillars of the Transformation Program Office:
Program Leadership – designed to report directly to executive leadership with the authority to enforce change and assign accountability for new practices;
Transparency – aligned to provide visibility into the progress, cost and impacts of all projects and how resources are being used across projects;
Consistency – establishes repeatable practices across the enterprise and ensures projects are held to the same standards;
Flexibility- quickly adapts to accommodate global business transformation needs;
Leverage – derives power from a concentrated, concerted focus on executing strategic initiatives; and
Clarity – reduces ambiguity around priorities and competition for scarce resources.
Download the Business Transformation PDF Here
Not a Traditional Program Management Office (PMO)
The primary differentiation of a Transformation Program Office from a traditional PMO is the emphasis on creating a strategic and action-oriented mindset. The ultimate purpose is to create sustainable business value despite the significant uncertainty surrounding transformation. For example, this group will be responsible for developing and driving long-term change.  They will also be responsible to have the vision and ability to implement the right organizational structure to support the business strategy and stated initiatives while at the same time building a capability to change.
In addition, the TMO is responsible for transforming Strategic Vision into Operational Reality.  It provides linkage between the C-level and shop floor execution through clearly articulated goals, plans and effective resource planning.
Portfolio Management
A key area of responsibility is portfolio management and strategic project selection.  This activity is required to ensure that the organization is focused on the right initiatives and aligned on priorities.  The scope of responsibilities may vary from one organization to another but at a minimum, strategic initiatives should fall under the purview of the TPO.  Be careful not to bog down the TPO with responsibility for selection of small scale initiatives and specific minor projects.  Allocation of capital and project funding may well be part of the TPO responsibilities as determined by senior leadership.
Resource Planning and Allocation
The TPO should be responsible for critical resource management decisions that will invariably arise as the organization competes for constrained resources.  This must be clearly conveyed to the organization and supported by senior leadership
Benchmarking
An important component of the TMO's remit is benchmarking both internally and externally to ensure that key strategic areas of the business are performing as expected vis-à-vis the competition.  This would also include understanding where the organization seeks to be competitively advantaged or where the organization is satisfied to be competitively sufficient.  A critical aspect of the TMO agenda is to analyze and assist in creation of appropriate action plans to address competitive gaps.
Metrics, Reporting and Performance Tracking
To ensure that the organization is proceeding against stated goals, it is incumbent that appropriate targets be established and actual results be measured against those targets. The Transformation Program Office should be the scorekeeper and broadcaster of these results.  Effective tracking should include dashboards and easily understood scorecards that draw attention to gaps in performance and areas of exceptional performance.  The measures must be dynamic and focused on the areas of performance that matter most.  A common mistake is to create overly complex or data laden reports that go unread or require excessive time to understand.  Clear, unambiguous visual reports will go a long way to driving the right actions and behaviors.
Preparing for Business Transformation
Though it may be the right thing for your business to do, creating a transformation program office isn't without potential pitfalls. Many companies underestimate the change management challenge. If there is a lack of adequate leadership acceptance or a lack in clarity around the objective of the program, your transformation will be at risk. Focusing on managerial tools and systems before processes are well defined is another watch-out.
Ensure organizational alignment to the function's objective by selecting a leader who has widespread organizational credibility and political equity. It's imperative that you gain alignment about how the Transformation Program Office will be integrated into your corporate structure from the start and that it's clearly understood how the group will be staffed.  And, regarding staffing, make sure to build this function to attract the best and brightest talent from your organization.
Building a team dedicated to sustainable change within your organization can be a successful mechanism to manage business transformation.  A key to success is to have a stable of flexible, deeply experienced and respected resources focused on identifying and removing barriers to implementing your corporate strategy.  Companies that design and implement effective and efficient forward-looking transformation structures have a much higher likelihood for success. A well-run Transformation Program Office will accelerate delivery of strategic initiatives and create sustainable business value to enable organizations to compete in the market in the future.
About the Business Transformation Consulting Experts
Gene Bernier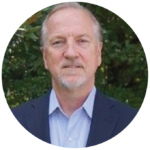 has 35 years of leadership experience with diverse functional and operational expertise.  Gene has served in many roles during his 20 years with Kimberly-Clark Corporation where he has built high performance teams and drove significant organizational change.  He combines extensive Program Management and ERP expertise with a well-developed business background.  He has demonstrated the ability to energize large teams to deliver results beyond stated goals and objectives. Gene is a member of the Clarkston Executive Alliance.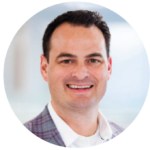 Michael Leary serves as the managing partner of Clarkston's Operations Consulting practice. In this role, he is responsible for helping to drive the firm's vision for future growth in areas of operational strategy, process excellence, and improved organizational performance. Since joining the firm in 1998, Michael has focused on assisting his life sciences and consumer products and retail clients in the areas of strategy, business transformation, program management, and improvement of business process and technology capabilities.
If you have found this information helpful and are interested in future insights, subscribed below for our weekly industry newsletter.
Subscribe to Clarkston's Insights
Continue Reading