What is DMAIC? DMAIC is Six Sigma's core data-driven improvement methodology. Essentially you define the problem ("Define"), determine the baseline of the current state ("Measure"), identify, validate and select the root cause(s) to resolve ("Analyze"), test and implement solutions ("Improve"), and finally ensure that metrics are in place to monitor the improvement and ensure sustainability ("Control"). The DMAIC methodology was invented during the 1950s by W. Edwards Deming and has been used by Six Sigma professionals for decades. Although DMAIC is not always the best tool to use for an improvement project, it is usually a very good place to start if you are unsure of which methodology to follow.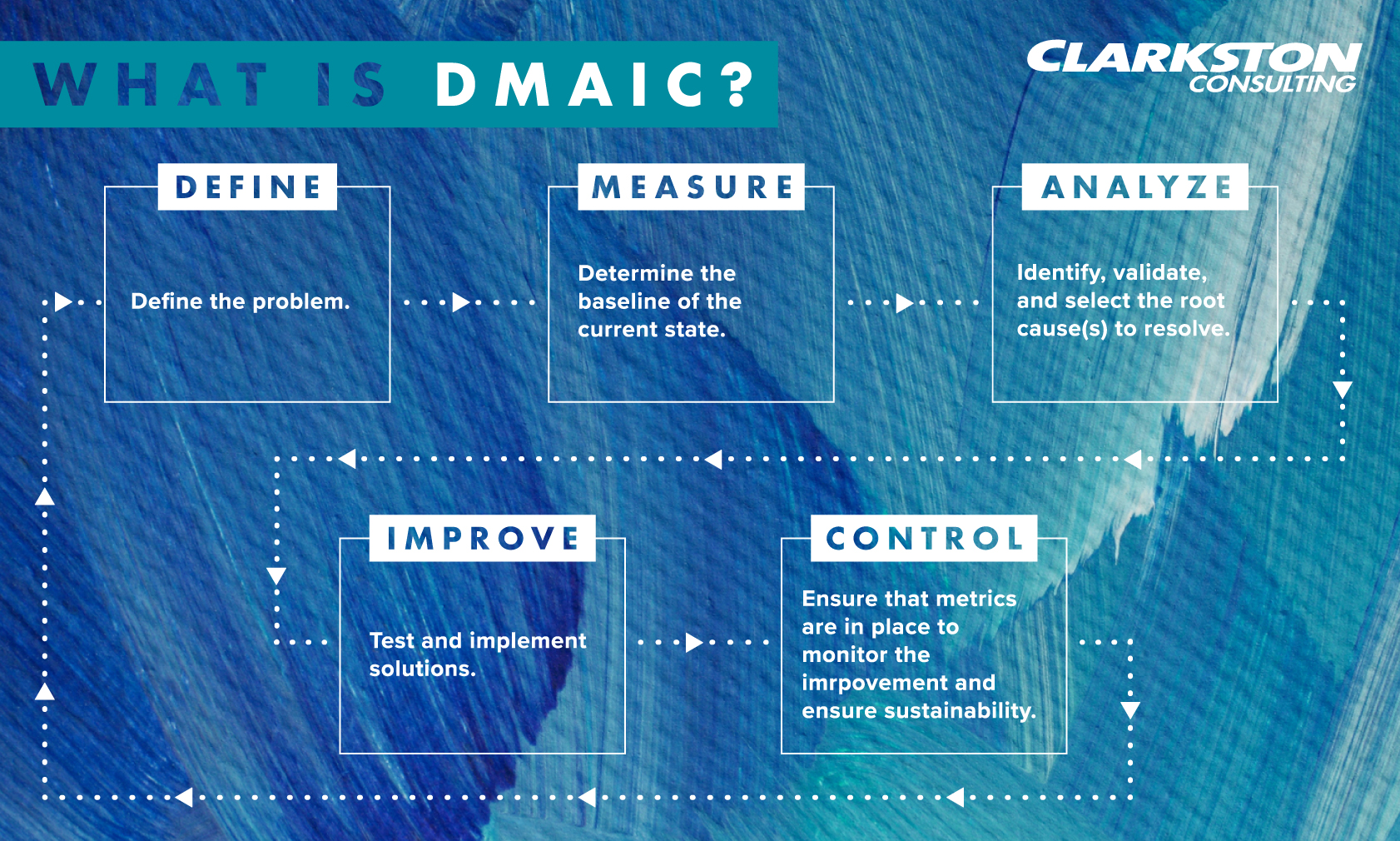 What is DMAIC's most important phase?
An old but common expression in consulting is, "If you don't know where you're going, any road will take you there."  As such, I believe the Define phase is the most important in the DMAIC methodology.   What I have seen many times in my career is the lack of adequate time spent upfront, prior to beginning improvement efforts, on defining just what exactly what is intended to be accomplished ("Where are we going?"), and aligning key stakeholders on the goals and objectives and plan ("How do we intend to get there?").  The results of not taking the proper steps to ensure success with the Define phase can be at best loss of time and/or money and at worst, a failed project.
Before starting an improvement effort, your intended accomplishments need to be clearly and precisely defined. When working with clients undertaking one of these efforts I always ask, "What do you intend to accomplish with this project?"  Answering the question, how will you measure the change?" is critical to a project's success.
Common challenges in operational excellence
A common challenge for many process improvement and operational excellence projects is that different stakeholders have different opinions on what success looks like. Getting stakeholders aligned on the true definition of success before starting to fix any issues is critical. This is why many DMAIC projects include a Voice of the Customer exercise in the Define phase. Capturing the customer's voice, expectations, and preferences on a particular product or service can help narrow the project team's focus on the true areas needed for improvement and add input to the success criteria.
The importance of alignment workshops
Spend time during the define phase by hosting alignment workshops. It will take more time on the front end, but you will save time and money throughout the project and reduce the risk of failure.
For those who are in the process of undertaking improvement efforts, how aligned would your key stakeholders be if asked what defines "success" for these efforts? Would everyone in your organization give the same answer? Are all of your leaders all aligned?  If not, spend the time to get there and it will pay off with an improvement program that is much more likely to succeed. What is DMAIC? DMAIC is a methodology that ensures you define and align on your success criteria before traveling down the improvement road to nowhere.
Subscribe to Clarkston's Insights