The internet of labs (IoL) or super labs of the future will not just be one centralized lab, but a network of laboratories which efficiency manage the laboratory process from end-to-end. Although it may seem too futuristic to believe, there is a tremendous opportunity waiting for the quality executives who are ready to embrace an innovative mindset.
New discoveries in artificial intelligence, robotics, and more will drive differentiated value for the pharmaceutical company of the future as a means for efficiently, safely, and quickly conducting all manner of lab activities.
With a holistic overview of the data and information streaming from different laboratories, quality managers can more effectively draw insights into how to better structure their facilities. How these new and exciting laboratory technologies will affect quality oversight will clearly be driven by the function of the technology but also the way in which it is integrated into your existing lab operations.
New Technologies Will Change How Laboratories Operate
In various ways, future clinical labs will look and operate differently than they do currently. Especially in terms of automation and communication, future laboratories will be even more connected and efficient, with less "house-keeping" responsibility expected of laboratory technicians. In lieu of measuring substances manually, performing eye-checks of composition, and documenting with paper, laboratory technicians will leverage embedded technologies and work in tandem with software and robots. Moreover, QC managers will be able to transform their departments into strategic arms of innovation, as opposed to fighting fires as they occur.
With advances in materials, biology, and technology, Internet of Labs is closer than you think. Consider advances in the last decade that have paved the way for this revolutionary possibility:
CLOUD-BASED COMPUTING Advances in computer processing power and cloud based platforms have changed the way that pharmaceutical research and development is practiced. Companies like Ilumina and N of 1 provide the ability to tap into tremendous capabilities without the need for researchers to develop and maintain them internally.
COLLABORATION PLATFORMS Advances in collaboration platforms allow patients, doctors, clinicians, and researchers to come together to practice true translational medicine. Outcomes here have astounding implications for developing novel new therapies that not only treat disease but reduce survivorship issues and improve overall quality of life.
HYPER-LOGISTICS Advances in order management and logistics with companies like Amazon and UPS mean that commerce can be conducted in a predictable distributed model. Couple this with blockchain technology and the velocity and transparency of the supply chain reach unprecedented levels.
CAPACITY MATCHMAKING Capacity matchmaking models, like the Uber model, have a strong place in the future of labs. The concept of capacity matchmaking will, on some level, impact the transaction of every good and service that exists today. This will create a democratized form of commerce.
Now, instead of surmising about how the internet of labs will affect clinical research and lab operations, let's take a look at the tools that can shape it.
Clinical Trials in the Internet of Labs
CLINICAL TRIAL SIMULATION (CTS)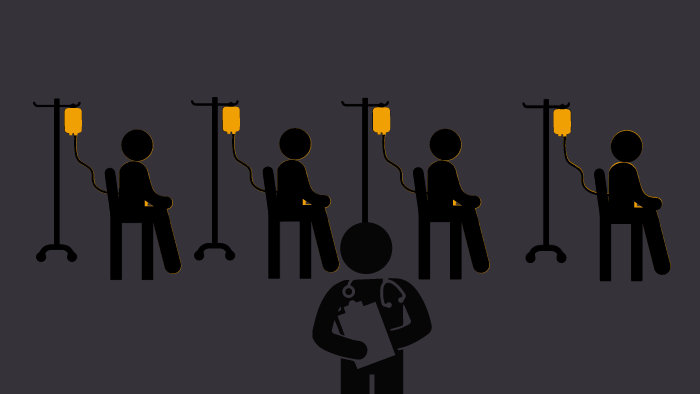 What makes clinical trials so expensive and time-consuming? -finding hundreds of willing human patients that fit testing criteria. Even before testing efficacy in humans, laboratories will be able to leverage computer models and simulation software to determine the most relevant variables to test during trials. Recently, commissioner Scott Gottlieb announced the FDA's initiative to drive clinical trial innovation, in part, through the promotion of modeling and simulation. This initiative builds upon the developments in predictive software strategies made by the FDA's Center for Drug Evaluation and Research (CDER). These solutions project to increase in importance, as the biosimulation market is expected to undergo worldwide growth by 2021.
COGNITIVE COMPUTERS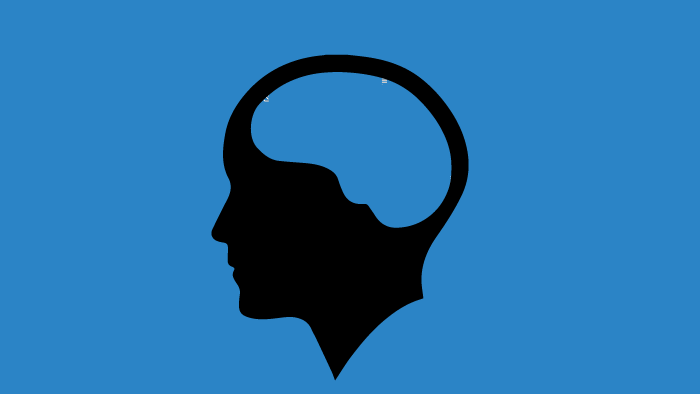 Clinical Trial Simulation will be made possible by cognitive computers, notably IBM's "Watson"" and Google's "Deepmind," that can process extraordinary amounts of data at unheralded speeds. Using self-learning algorithms, data mining, and pattern recognition, cognitive computers are built to model the functions of the human brain. In this way, laboratories can continuously improve the accuracy with which they design their clinical trials. As more data is accumulated and compared across the medical industry, deep learning algorithms will only become better at making predictions. The net result for the laboratory and quality control is the mitigation of risk and generation of insights even before culturing cells or recruiting patients.
Research and Laboratory Operations in the Internet of Labs
INTERACTIVE DOCUMENTATION AND VISUALIZATION TOOLS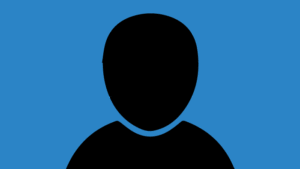 Recently, Google announced the availability of its Glass Enterprise Edition, a lightweight, wearable computer with a transparent visual display designed to complement a user's line of sight. In the past, Google's line of glasses were rejected by the consumer space. Since then, Google has adjusted the product's applications to fit industries ripe for the technology, like healthcare. The tool will allow users, notably lab technicians, to utilize training modules, augmented instructions, and quality assurance checklists in real-time, during an experiment. For incoming and experienced lab technicians alike, this type of tool will minimize the tedious minutia of lab experimentation and allow for safer, faster, and higher quality work.
Quality control managers overseeing laboratory research will be able to view aggregate audits, as well as prevent and track issues as they occur. Not only that, tools like Google Glass can allow for seamless communication over long distances through voice recognition (no need to take off gloves). The lab will no longer be an isolated pocket of research but a collaborative environment that essentially has no bounds.
LABORATORY ROBOTICS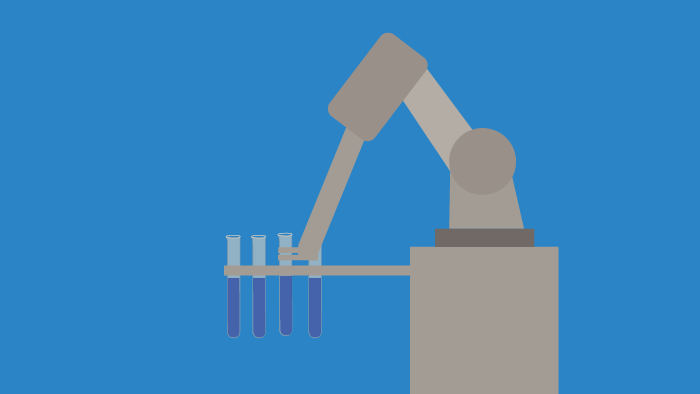 Robots are faster and more adroit at repetitive tasks than human beings – that's a fact. Robust robotic capabilities can boost volume of output and minimize human error throughout the process of mixing solutions and filtering batches of drugs. Because of this, it's no surprise the market for laboratory robotics is set to grow at 8.12% CAGR from 2017-2021. As robotics become more accessible, its incorporation into the lab setting will be common. Instead of cautiously handling delicate glassware and performing intricate experiments, lab technicians will be able to program and communicate with the robots that will ultimately do the tasks for them. In many ways, the certainty of using a robot in place of a human will minimize risk and improve quality. In return, people can focus more on developing new science.
3D BIOPRINTING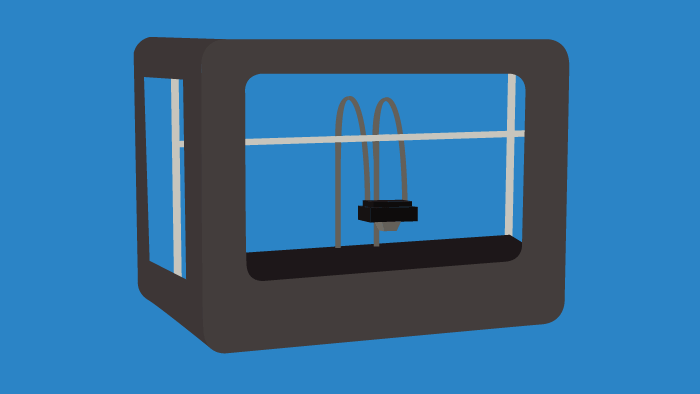 Throughout research and clinical trials there is a constant need for tissue samples, anatomical models, and distributive containers/vessels. Instead of ordering materials on a massive scale, 3D printing or bioprinting certain tools on a singular basis can lower costs and introduce a high degree of specificity for researchers. In the future, 3D printing will become commonplace in laboratories, as it can allow for the tailoring of individual experiments. This trend is already occurring, as bioprinting is used to create cardiac, liver, and skin tissues, among others. The impacts of 3D bioprinting in the life sciences space will be faster drug discovery and the transformation of R&D processes.
Innovation and discovery is hardwired in the DNA of the life sciences industry. Instead of patching up issues one-by-one, quality leaders can visualize challenges and focus on innovation. Collaboration between laboratories and managers will create improved transparency, a problem many medical companies currently deal with. At the end of the day, the organization's quality leadership will be able to focus on strategy, and consequently we may see more firms bringing new and innovative treatments to patients.
If you would like to learn more about our research or to get started on a roadmap for the internet of labs, please contact Joe D'Ambrosio at Clarkston Consulting. The future is now for quality operations.
If you have found this information valuable and would like to receive future insights, subscribe to our insights below.
Subscribe to Clarkston's Insights