Clarkston Consulting Discusses Major Trends Impacting Life Sciences
Clarkston Consulting Releases 2014 Life Sciences Trends Report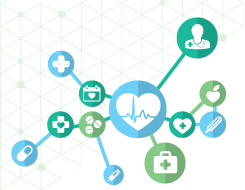 DURHAM, NORTH CAROLINA  |  March 3, 2014 – Clarkston Consulting, a management and technology consulting firm specializing in the life sciences and consumer products industries, just released their 2014 Life Sciences Trends Report.  The report covers the primary trends impacting the life sciences industry, and provides guidance on how companies can successfully navigate each.
The 2014 Life Sciences Trends Report focuses on three major trends affecting the industry, discussing the implications of each for life sciences companies. The key trends and challenges highlighted in the report are:
Quality and Supply Chain – With regulatory pressures increasing, how will your company ensure the quality and security of your products throughout the global supply chain?
Healthcare Reform – Healthcare reform is shifting globally, pushing organizations to provide high quality care at lower costs. How will your company respond to the collective demands of regulators, payers, providers, and patients?
Innovation and R&D – R&D investment is waning among U.S. companies, as cutting costs has become a priority. How will your company continue to innovate while also maintaining operational efficiency?
"The life sciences industry is transforming on a global scale," says Janel Firestein, Partner and Life Sciences Industry Leader at Clarkston Consulting. "As life science companies adapt to this changing environment, they should also consider ways to encourage innovation and improve efficiency within their organizations."
To read the 2014 Life Sciences Trends Report, please visit: http://www.clarkstonconsulting.com/publication/2014-life-sciences-trends-report.
Clarkston Consulting also publishes trends reports for the larger life sciences and consumer products industries, and for the sub-verticals in which the company specializes. Within the life sciences, Clarkston recently released their 2014 Biotech Trends Report, 2014 Medical Device Trends Report, 2014 Contract Manufacturing Trends Report, and 2014 Generics Industry Trends Report, each of which can be accessed via their Industry Perspectives page.
ABOUT CLARKSTON CONSULTING
Clarkston Consulting is a different kind of management and technology consulting firm. We deliver a unique experience for market leaders within the Consumer Products and Life Sciences industries. Considering professionalism, expertise, and value as prerequisites, we take service a step further through our unyielding commitment to the success of people as individuals, both our clients and our employees. By combining integrity, adaptability, and a whatever-it-takes attitude, we have achieved an extremely high rate of referral and repeat business and a 10-year average client satisfaction rate of 96%. For more information, please visit www.clarkstonconsulting.com.