Katy Jones, FoodLogiQ CMO, Awarded 2017 TBJ C-Suite Award
An excerpt from Katy Jones' interview with the Triangle Business Journal upon the announcement of her 2017 TBJ C-Suite award. Katy is the chief marketing officer at FoodLogiQ, a Clarkston-Potomac company.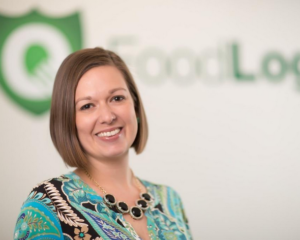 How is your role important to the success of your organization and how have you contributed to the organization's growth?
My core focus is building our brand in a fast-moving market, growing our customer base, and maintaining quality engagement with our current customers. By developing a marketing strategy from the ground up, my key metric for effectiveness in my role is the long-term health and growth of our company. In addition to traditional marketing and public relations efforts, I've also been able to identify trends in the food safety market that have helped shape our product offerings.
What do you consider to be your greatest professional achievements in the past year?
My biggest achievement has been establishing our core marketing strategy and building a small but highly effective marketing team covering inbound marketing, demand generation, SEO, content marketing, customer communications and public relations.
What civic organizations are you involved with and how do you serve them?
Last year I led FoodLogiQ's first corporate charitable giving efforts to benefit the Food Bank of Central and Eastern North Carolina. Organizing food donations and employee volunteers, together as a company, we donated more than 250 pounds of food.
Who do you consider to be your mentor?
I have been blessed to have had many mentors throughout my career but a few that stick out are marketing veterans Carl Webb and Jim Patterson (formerly of Durham-based Webb Patterson Communications) for teaching me the fundamentals of great marketing, UNC Cancer Care Director Shelley Earp for teaching me about human compassion and Clarkston-Potomac Group's CEO Tom Finegan for teaching me about exceptional client service, trusting in my expertise and pushing me toward greatness.
Read the full Triangle Business Journal interview with Katy Jones.