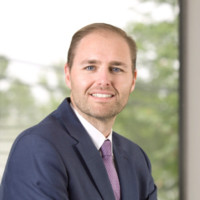 Kevin Hacker
Director, Life Sciences
Kevin Hacker is an Operations and Compliance Executive who brings over 20 years of comprehensive global experience in diverse therapeutic categories and drug classifications including NDA, ANDAs, Medical Device, and OTC.  He held leadership roles of increasing responsibilities at his previous companies overseeing multiple functions including Manufacturing, Operations, Clinical and Commercial Supply Chains, Quality, Regulatory CMC, and Procurement within the life sciences industry. He has developed and integrated commercial functions and processes that supported and enhanced the R&D pipeline from discovery to commercialization resulting in multiple NDAs and ANDA approvals.
Kevin has had the opportunity to work in both large and pre-commercial pharmaceutical and biotech start-up companies, embracing and enhancing a culture of team work, entrepreneurism, speed, and trustworthiness. Kevin has been a champion and advocate of a continuous improvement culture, implementing foundational Six Sigma operational and quality processes to maintain a compliant, cost-driven, and agile organization.
Kevin graduated with a B.S. in Supply Chain Management from the Pennsylvania State University, an M.B.A. from Manhattan College (Concentration in Management), an M.B.A. from Farleigh Dickinson University (Concentration in Finance) and holds multiple certifications in Pharmaceutical Engineering, Six Sigma disciplines, and is a Certified Quality Engineer (C.Q.E.). Kevin Hacker is in-progress of pursuing continuing education degrees at both Stanford University (Innovation and Entrepreneurship) and University of Chicago (Clinical Trials Management).