Clarkston Consulting Selected as 2014 LearningElite Finalist
Award Recognizes Effective L&D Practices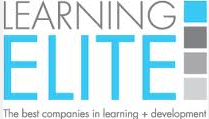 DURHAM, NORTH CAROLINA  |  April 23, 2014 – Clarkston Consulting has been named a 2014 LearningElite finalist organization by Chief Learning Officer (CLO) magazine. The LearningElite Finalists were selected for creating and implementing exemplary workforce development practices that deliver measurable business value. Fifty-eight organizations were selected as LearningElite finalists at the recent 2014 Spring CLO Symposium held in Dana Point, California.
The LearningElite is widely recognized as one of the most meaningful and comprehensive standards for effective L&D practices, and it recognizes and ranks excellence using five key learning and development performance indicators: learning strategy, learning execution, learning impact, business performance results and leadership commitment. "As a world-class consulting firm, the success of our organization is based squarely on our people and their high performance. Continuous learning and development is core to our culture and it is an honor for Clarkston to receive this prestigious recognition for our professional development practices," stated Carol Gillespie, Managing Partner for Human Resources with Clarkston.
Clarkston's differentiated practices highlighted in the finalist results included leadership's involvement in learning, its' apprenticeship model, the integration of talent management, learning, and business priorities, and the linkage of its corporate scorecard to learning. "Our overall performance as a firm is ultimately measured by our client satisfaction and our employee engagement, both key business drivers for us. This recognition is a testament to our commitment to the learning and development of our stewards who serve our clients." stated Tom Finegan, CEO and Co-Founder of Clarkston.
Organizations named to the 2014 Learning Elite will be featured in the June 2014 issue of Chief Learning Officer magazine.
ABOUT CLARKSTON CONSULTING
Clarkston Consulting is a different kind of management and technology consulting firm. We deliver a unique experience for market leaders within the Consumer Products and Life Sciences industries. Considering professionalism, expertise, and value as prerequisites, we take service a step further through our unyielding commitment to the success of people as individuals, both our clients and our employees. By combining integrity, adaptability, and a whatever-it-takes attitude, we have achieved an extremely high rate of referral and repeat business and a 10-year average client satisfaction rate of 96%. For more information, please visit www.clarkstonconsulting.com.