Clarkston Consulting Selected as 2015 LearningElite Finalist
Award Recognizes Effective L&D Practices For The Second Consecutive Year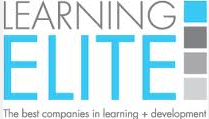 Durham, NC  |  April 30, 2015 — Clarkston Consulting, a leading management and technology consulting firm, has been named to Chief Learning Officer (CLO) magazine's 2015 LearningElite list, which recognizes organizations for excellence in learning and development. This is the second consecutive year Clarkston has been awarded this recognition.
The LearningElite is composed of organizations that perform above a benchmark standard for implementing learning and development (L&D) best practices for their workforce, and are ranked based on their execution and impact of these L&D initiatives. "We are very proud and honored to receive this prestigious recognition for our professional development practices," stated Carol Gillespie, managing partner for talent with Clarkston. "Our strong learning culture and commitment to talent development has been a differentiator for Clarkston, which is reflected in the high satisfaction ratings and feedback we receive from our clients and our stewards."
The program recognizes and ranks excellence using five key learning and development performance indicators: learning strategy, leadership commitment, learning execution, learning impact, and business performance results.  Clarkston's exemplary practices highlighted in the finalist results included leadership's involvement in learning, success in aligning learning metrics to business metrics, cross-training, and linkage of its corporate scorecard to learning.
The LearningElite award is the only peer-ranking and benchmarking program of its kind, and is widely recognized as the industry's most comprehensive standard to objectively assess both the scope and value of a company's L&D practices.  "Every year the number of applications we receive grows, and this year was no exception," said Sarah Kimmel, director of research and advisory services for Human Capital Media, publisher of CLO. "While our rigorous metrics and high standard for inclusion in the program remain consistent, we are seeing more organizations striving to surpass the benchmark and qualify."
"Organizations are only as good as the professionals within, and we have a remarkable team to grow and help develop new skills that the market demands," stated Tom Finegan, CEO and co-founder of Clarkston. "This recognition is a testament to our commitment to the learning and development of our stewards who serve our clients."
Organizations named to the 2015 Learning Elite will be featured in the June 2015 issue of Chief Learning Officer magazine.
About Clarkston Consulting
Clarkston Consulting provides management and technology consulting services for life sciences and consumer products companies. Clarkston has achieved a 12-year average client satisfaction rate of 97% by continuously pushing for success for our clients, our consultants, and our company. For more information, please visit www.clarkstonconsulting.com.
About Human Capital Media
Human Capital Media (HCM) is the largest integrated media company serving the human capital, management and workforce development industries. Through award-winning content, events, awards and research, they deliver valuable news, analysis, tools and solutions to make the most of human capital, as well as create a vibrant community where decision makers and solution providers connect to solve their greatest workplace challenges.  For more information about the LearningElite, please visit CLOmedia.com/elite.