Clarkston Consulting Publishes 2014 Generics Industry Trends Report
Industry Experts Discuss How Generics Companies Can Successfully Navigate 2014 Trends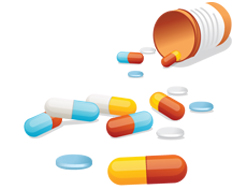 DURHAM, NC  |  February 13, 2014 – Clarkston Consulting, a management and technology consulting firm specializing in the life sciences and consumer products industries, just released their 2014 Generics Industry Trends Report.  The report covers the primary trends impacting the generics industry, and provides guidance on how companies can successfully navigate each.
The 2014 Generics Industry Trends Report focuses on four major trends affecting the industry, discussing the implications of each for generics companies. The four key trends that Clarkston highlights in the report are: biosimilars, using compliance to create a competitive advantage, the globalization of quality, and developing new talent strategies in an increasingly competitive, global market.
"With several key opportunities directly impacting patient access and affordability, the coming year will be pivotal for the generics industry," says Joe D'Ambrosio, Partner at Clarkston Consulting, "Generics companies will have the ability to leverage product, market, and regulatory trends to create advantages in a particularly competitive market."
To read the 2014 Generics Industry Trends Report, please visit: www.clarkstonconsulting.com/publication/2014GenericsTrendsReport.
Clarkston Consulting also publishes trends reports for the larger life sciences and consumer products industries, and for the sub-verticals in which the company specializes. Clarkston recently released their 2014 Biotech Trends Report, 2014 Medical Device Trends Report, and 2014 Contract Manufacturing Trends Report, each of which can be accessed via the Industry Perspectives page at http://bit.ly/ClarkstonThoughtLeadership.
About Clarkston Consulting
Clarkston Consulting is a different kind of management and technology consulting firm. We deliver a unique experience for market leaders within the Consumer Products and Life Sciences industries. Considering professionalism, expertise, and value as prerequisites, we take service a step further through our unyielding commitment to the success of people as individuals, both our clients and our employees. By combining integrity, adaptability, and a whatever-it-takes attitude, we have achieved an extremely high rate of referral and repeat business and a 10-year average client satisfaction rate of 96%. For more information, please visit www.clarkstonconsulting.com.