Industry Partnerships
Our industry partnerships provide supplemental information about the challenges our clients face.
ASUG
A large not-for-profit organization that connects SAP professionals seeking the best answers, advice, and ideas on how to stay ahead of an ever-evolving technology landscape.
www.asug.com
Advanced Medical Technology Association (AdvaMed)
A trade association that leads the effort to advance medical technology in order to achieve healthier lives and healthier economies around the world.
www.advamed.org
Bay Bio
BayBio brings together the collective strength and experience of the world's most innovative and productive life science cluster, helping companies grow, connect and advocate to solve some of humanity's most pressing challenges.
www.baybio.org

Consumer Goods Technology (CGT)
An essential source of information for CG executives, helping them connect with relevant content, their peers
and best-in-class business solutions and strategies to make the right IT decisions.
consumergoods.com

Gartner
The world's leading information technology research and advisory company.
www.gartner.com

Generic Pharmaceutical Association (GPhA)
The nation's leading trade association for manufacturers and distributors of generic prescription drugs, manufacturers of bulk active pharmaceutical chemicals, and suppliers of other goods and services to the generic industry.
www.gphaonline.org

Grocery Manufacturers Association (GMA)
Represents the world's leading food, beverage and CP companies and associated partners. GMA has a primary focus on product safety, science-based public policies and industry initiatives that seek to empower people with the tools and information they need to make informed choices and lead healthier lives.
www.gmaonline.org

HBA
A global nonprofit organization comprised of individuals and organizations from across the healthcare industry committed to achieving gender parity in leadership positions, facilitating career and business connections, and providing effective practices that enable organizations to realize the full potential of their female talent.
www.hbanet.org
Life Sciences Pennsylvania (LSPA)
Life Sciences Pennsylvania (formerly Pennsylvania Bio) represents the entire life sciences industry – medical device companies, pharmaceutical companies, investment organizations, research institutions, and myriad service industries that support the life sciences in Pennsylvania. Clarkston Consulting is proud partner with LSPA to provide an annual scholarship program, the Clarkston Scholars Program, to college students in Pennsylvania with an academic focus on life sciences.
www.lifesciencespa.org

Mass Bio
Provides services and support for the Massachusetts biotechnology industry; includes member list, events information, and publications.
www.massbio.org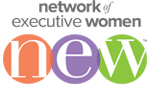 Network of Executive Women (NEW)
A nonprofit organization with the mission to advance women, grow business and transform our industry's workplace through the power of our community. The organization has 10,000 members representing 750 companies in the fast-growing retail and consumer goods and services industry.
www.newonline.org

Pharmaceutical Research and Manufacturers of America (PhRMA)
Represents the country's leading innovative biopharmaceutical research companies. Their members are devoted to discovering and developing medicines that enable patients to live longer, healthier and more productive lives.
www.phrma.org

Promotion Optimization Institute (POI)
POI brings together FMCG manufacturers, retailers, solution providers, analysts, academics and other industry leaders. Members share cross-functional best practices for optimizing promotions.
Adjacent Businesses
This portfolio of adjacent businesses was designed to fulfill the needs of our clients.
Technology Partners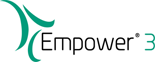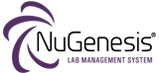 Academic Partners