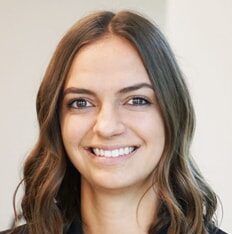 Dayna Larson
Consultant
Dayna is a Consultant with Clarkston Consulting, focusing in advanced analytics as a member of the Insights to Action team. She enjoys extracting business benefits from data and machine learning, and developing strategies to prove the value and power of analytics. She is a creative problem solver who values understanding business challenges and building a relationship with business stakeholders before diving into a solution.
Dayna's experience has varied across industries, including food & beverage, retail, and rare disease pharmaceuticals. Her project delivery includes system assessments and vendor selections, system implementations, sales & marketing analytics, and data engineering.
Dayna received a Bachelor of Science in Mechanical Engineering from the University of Michigan and is a certified analyst on the data science platform, RapidMiner.